We're no strangers to Starbreeze Studios' love for easter eggs in the Payday franchise, and its forthcoming sequel Payday 3 sees this continue. Before you make a full commitment to purchasing the FPS, getting a Payday 3 beta code might be what you're thinking of, which includes a timeless nod to pop icon Rick Astley.
Within your first 30 seconds of diving into the beta's heist at Secure Captial Bank, you can find a QR code waiting for curious players to scan it. Accompanied by the caption 'Follow Your Dream', scanning the QR code won't open any videos, jumpscares, or anything over-the-top. Instead, Rick Astley's sensational 1987 hit Never Gonna Give You Up will begin to play. So yes, you can get Rick Rolled in Payday 3. We love it.
YouTuber 'OperatorDrewski' shows the easter egg below. "Are you kidding me? I got Rick Rolled within 30 seconds of playing the game," the YouTuber jokingly reacts.
Unless you've been away from the internet for the last two decades, Rick Rolling emerged back in 2007, often used as a bait-and-switch joke aimed to fool people into watching the video by accident. It became so popular that by 2008, YouTube used it during its April Fool's Day event.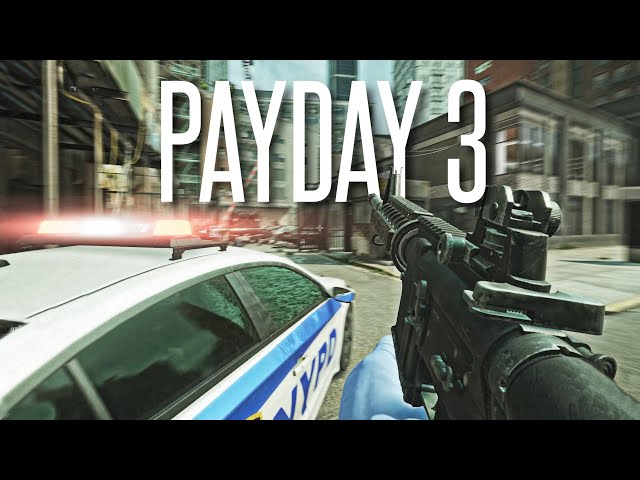 At the time Astley had only just returned to live performances after a decade hiatus, and was reportedly reluctant to embrace the meme. We're so grateful he did. You can see what Rick Astley himself thinks of the whole situation here.
Perhaps the most famous using of the Rick Roll meme is from when Grand Theft Auto 4's first trailer debuted. It was so popular that Rockstar Games' website crashed, prompting 4Chan user Shawn Cotter to play a joke on fans looking to see the first glimpse of the game.
While we had plenty of time to explore the game in our Payday 3 preview, we didn't come across this subtle discovery. Who knows what other amazing easter eggs will appear when the Payday 3 release date arrives. With a potential John Wick crossover in the works, anything is certainly possible.
The heist sequel joins the likes of upcoming PS5 games and upcoming Xbox games to look out for, making 2023 an absolutely stacked year.