It's difficult enough trying to coordinate multiplayer games with friends at the best of times without considering device constraints on top of that. With some on PC and others on consoles like the Xbox Series X and PS5, crossplay has become a major selling point for players when choosing what multiplayer games to buy. This begs the question, is there Party Animals crossplay?
Party Animals is set to feature a variety of multiplayer modes for players to enjoy across PC and Xbox, some of which were featured in a time-limited Steam demo that allowed players to get hands-on years before the Party Animals release date. Providing a clever mix of teamwork and combat chaos across a variety of dynamic maps, there's going to be a lot to unpack whether it be the Party Animals characters or best Party Animals weapons you choose.
Does Party Animals have crossplay?
Party Animals will have full crossplay at launch between the PC and Xbox versions of the game. This was confirmed in a June 2023 press release. At this time, there is no official PlayStation launch on the cards, so we don't know if crossplay will extend to those platforms if a Party Animals PS5, PS4 launch emerges.
Party Animals is a promising multiplayer title, so it's a huge relief to see that the team at Recreate Games has included crossplay for players, so Xbox and PC pals can duke it out. The inclusion of this feature is extra sweet for Xbox players, too, who will be able to play Party Animals via Game Pass at launch if they hold a subscription.
As we mentioned earlier, there is no news available as to whether Party Animals will be coming to Nintendo Switch, PlayStation consoles, or mobile storefronts at this time, so if that's your platform of choice, you might be waiting a while before you'll have access to the game.
In a Q&A in June 2023, the team did suggest they would start working on ports for other systems as soon as Party Animals launches, though there isn't any official announcement for other platforms yet. We'll just have to keep our fingers crossed on that one – we'll be sure to let you know when we hear anything.
Why does crossplay matter?
If you've spent time in other crossplay games, you'll be aware of the disparity between PC and console players, with PC players being touted as having an advantage. This predominantly affects shooters like Fortnite, where improved hardware can provide players with added benefits like, say, an increased refresh rate. Due to Party Animals' focus on same-screen clobbering, it shouldn't make too much of a difference -your friends will likely be struggling with the physics as much as you.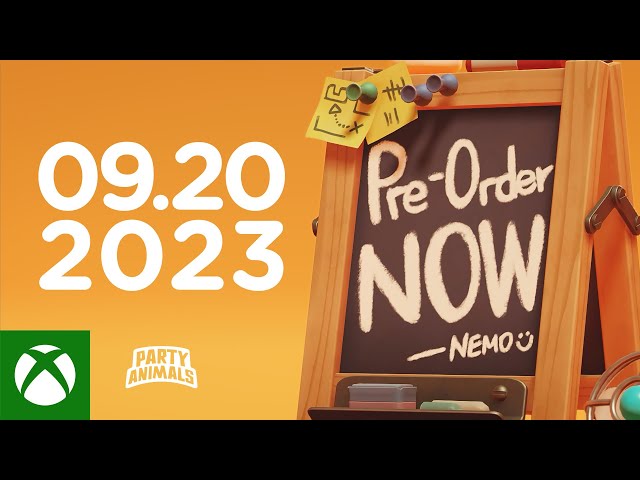 The real draw of multiplayer party games like Party Animals is to play with and torment your friends to no end, so the inclusion of crossplay is a great selling point for the game. Plus, this early commitment to crossplay is especially valuable if Recreate Games ends up bringing Party Animals to other platforms.
With that, you have all the details on Party Animals crossplay functionality. If you can't wait to jump in, though, maybe check out our guide to the best crossplay games available right now. Or, if all your friends happen to be on the same console, you can consult our list of the best multiplayer games for more competitive and cooperative hijinks.