When is Overwatch 2 coming out? If you're a Blizzard fan that question has undoubtedly been on your lips for a long time now, and while we're no closer to the release of the game, the excitement around its release is certainly building.
With new story and hero missions which will expand the game's narrative universe, Overwatch 2 is set to blend PvP and PvE elements in an exciting way for both new and old players. While some modes will be shared between both Overwatch and Overwatch 2, the engine upgrade and mechanics that will allow you to tweak heroes abilities for each and every mission sure is exciting.
Add that into the mix with the recently revealed makeovers for some of the top heroes (most of which sit at the top of our Overwatch tier list), it's no surprise that players can't wait to get their hands on the game. So, without further ado, here's everything we know about Overwatch 2, including the anticipated release date, characters, cross-play, and more.
Overwatch 2 release date
When is Overwatch 2 coming out? Well, sadly we don't have a release date just yet, but we know it won't be this year. Dennis Durkin, Blizzard's chief financial officer, said in a recent financial call that the company's schedule for this year "does not include" Overwatch 2. This means we're likely to see it in 2022 at the very least.
A new report from Dexerto mentions that Activision Blizzard sources expect the game to be released sometime in Q2 2022. This means we would see the game between April and June next year. the first Overwatch was released in May 2016, so it would make sense to see the Overwatch 2 release date land in this quarter.
While that might be disappointing to hear, we promise it's not all doom and gloom. Jeff Kaplan and his team talked more about the development of the game in a behind the scenes talk at BlizzCon 2021. Here they showed off several new maps and character designs, and talked about the "incredible strides" they've made in the last two years.
However, as Kaplan is no longer with the team – announcing on April 20 that he is leaving Blizzard midway through production of Overwatch 2 – plans may change and the schedule may be readjusted to cope with the changeover process.
Overwatch 2 platforms
Overwatch 2 is expected to release for PC, PlayStation, Xbox, and Nintendo Switch, although we'll hear more about platforms when the release date is confirmed.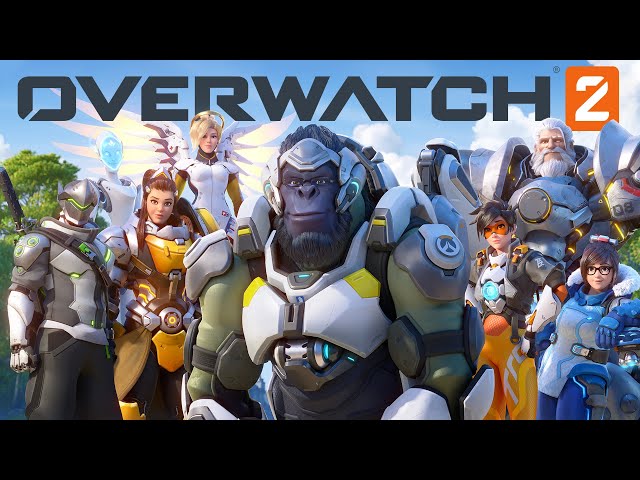 Overwatch 2 trailers
We've only had two Overwatch 2 trailers so far and they debuted alongside the announcement at BlizzCon 2019. The first, titled Zero Hour, was used to head up the announcement. It shows Winston and his team tackling the Null Sector invasion in Paris.
The second, a three minute gameplay trailer, which you can watch below, showcases the game's story and hero missions, which you can play time and time again with friends in co-op mode.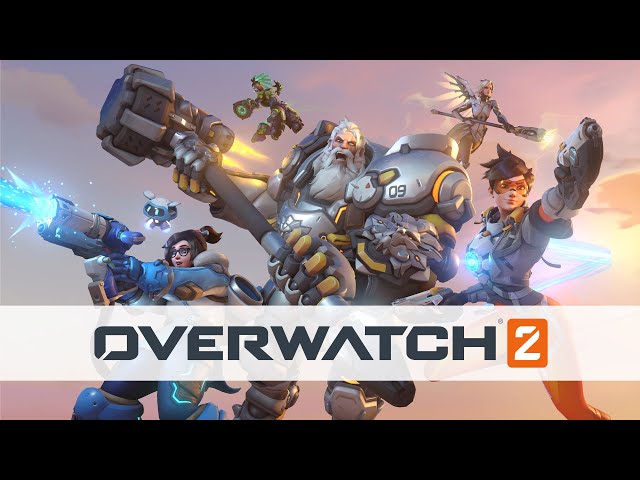 However, things have changed quite a bit since then. While we've not had a new Overwatch 2 trailer since the initial reveal, the behind-the-scenes look given at Blizzcon 2021 gave us an update on the state of the game. Here, things like new maps, new character designs, and new mechanics were displayed – suggesting the development of the game has come a long way since November 2019.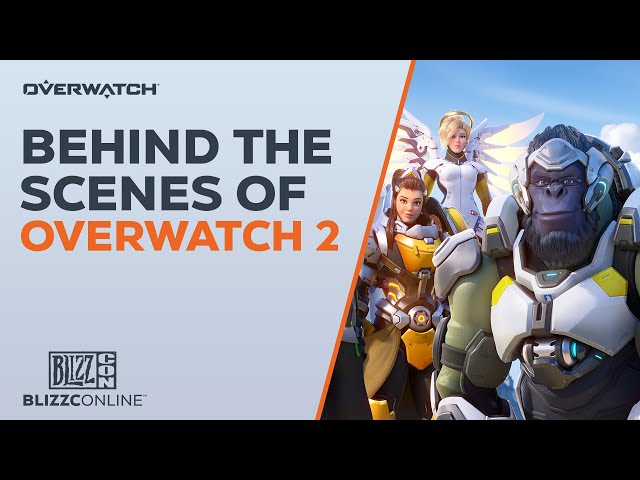 Overwatch 2 news
Since being announced at Blizzcon 2019, we've been drip fed information here and there by Blizzard. Here's everything we know about the game, including all the latest Overwatch 2 news.
While we're no closer to the Overwatch 2 release date, we do know that Overwatch 2 is currently playable. In a behind-the-scenes video at BlizzCon 2021, Jeff Kaplan and his team say that "while we can sit down and have a night of Overwatch 2", they "need some more time until we can say it's perfectly polished." This lends credence to the suggestions that we won't see Overwatch 2 this year. Perhaps new game director Aaron Keller may offer us more details in his first press conference in his new role, however.
Feeling competitive? Work your way up the Overwatch ranks
Blizzard is also tinkering with classes and modes. Tanks are going to be altered so they look and feel more like brawlers and PvP modes are going to be tinkered with. We're also getting Push, a new PvP mode that functions a bit like Tug of War.
While the maps are going to be ported over from the original game, some of the newer maps, like Rome and New York, are going to be two times the size than regular Overwatch ones.
Overwatch 2 characters
Since Overwatch 2 is a sequel, many are wondering which characters are making a return. While we're yet to see a confirmed list from Blizzard, it's widely believed that since both games will share progression that the majority – if not all – of Overwatch's heroes will be playable in Overwatch 2.
However, some of your favourites will probably look a little differently. That's because Overwatch 2 brings with it a visual evolution that'll give some of the best Overwatch characters a makeover.
The trailers depict all the big names you'd expect to see in Overwatch 2, including one new name: Soujorn. That's right – there will be Overwatch 2 new characters. Soujorn was introduced to us way back in 2016 as part of an animated short in 2016, but since then we've heard nothing else about her – other than the fact she carries a railgun. That's set to change with Overwatch 2 though, since the hero will be playable.
Overwatch 2 crossplay
We've come to expect cross-platform play these days, and while Overwatch doesn't currently allow players on different platforms to team up, things might change in the future.
In a Reddit AMA in July 2020, Kaplan says the team are "very passionate about trying to make something like this happen someday." While it's not a concrete answer to whether Overwatch 2 will have crossplay, it's definitely a heads up that Blizzard is considering it.
We do know, however, that Overwatch and Overwatch 2 players will be able to play with one another in some game modes. While the specifics have yet to be revealed, we know that the two games will share some modes, so the fact that two player bases will be able to play together is a good sign of things to come.