Visual Concepts' NBA 2K24 could be one of the best sports games of the year and it continues to go from strength to strength ahead of the NBA 2K24 release date with the new NBA 2K24 MyTEAM Player Market reveal. This new feature replaces the Auction House in NBA 2K24 MyTEAM and should level the playing field even more for those of you looking to put together the best squad possible.
As we approach this new release and the first time we'll be able to play NBA 2K24 Eras with LeBron James front-and-center, Visual Concepts and 2K is sharing new information on all the improvements coming to the game's ever-popular MyTEAM mode. Alongside new NBA 2K24 crossplay changes and an XP system overhaul that promises more consistent levelling win or lose, NBA 2K24 is getting Player Market in MyTEAM. As mentioned above, this will replace the Auction House feature of last year's title.
Similar to the FIFA series' Transfer Market, the Auction House is a feature that allows players to buy and sell cards for MTP – if they're tradeable – alongside almost any type of MyTEAM item.
In NBA 2k24, however, this feature will be replaced by the Player Market. Albeit similar, players from the Player Market will be able to be bought using VC or MTP directly. The aim of this new feature is to level the playing field further and give players instant access to almost any player card available. It does, however, suggest that MyTEAM is going to be more pay-to-win than ever before; VC is a premium, buyable currency, after all.
Thankfully, Visual Concepts has nearly doubled the MTP earn rates for NBA 2K24 and there's going to be even more ways to earn it during your playtime. You can also buy MTP in NBA 2K24, if you need to top up your wallet to make a purchase. This could open up a market for buying MTP outside buying VC, which 2K would frown upon, but only time will tell there.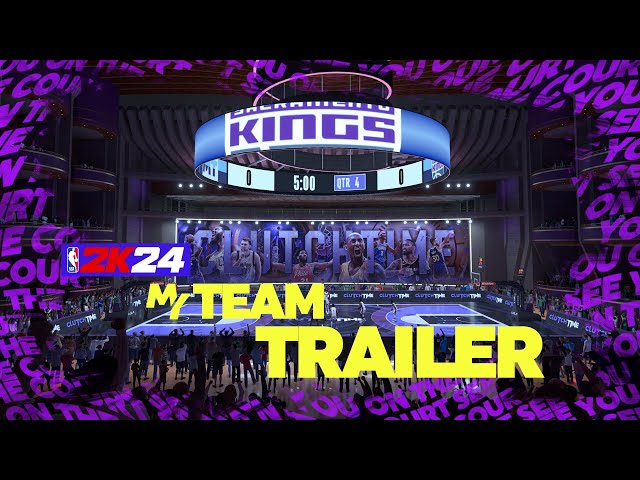 In this recent Courtside Report, NBA 2K24 does say that this is "community feedback in action". However, you have to wonder whether this is really what the players want? Being able to buy any player you like without it being a near-unobtainable MTP value is great, but this only makes the experience even more pay-to-win than it was before. You will, though, be able to buy players from newly-released collections, too. So, if you have the cash to spend, it's going to be a great way to stay on top.
It has been confirmed, though, that "Season, Mode, and other Player Reward Cards will still only be available by earning them". It doesn't specify what these will entail in NBA 2K24, exactly, but we can't imagine it's changing from NBA 2K23 – which is something. If you don't have the cash to spend on the best player cards, though, you'll have to earn your MTP the old-fashioned way.
You will also be able to somewhat avoid all of this in the new Salary Cap mode. Replacing Draft and Limited, this multiplayer mode presents players with a three-round, six-week seasonal competition that has a salary cap to adhere to and more rewards to earn. You should find that this mode presents you with a more competitive experience, as everyone's squad should be around the same strength thanks to the salary cap restrictions. In Unlimited, though, you might struggle if you come across an opponent with more VC to spend.
If you're someone who likes the look of the recently-revealed NBA 2K24 pre-orders, you can find out more about the NBA 2K24 ratings right here. Oh, and it's worth keeping this list of all the NBA 2K24 locker codes bookmarked for when it drops, as well. With all these new pay-to-win mechanics, you'll need them.