NetherRealm Studios' Mortal Kombat 1 is finally fully out after a five-day early access period for MK1 players who picked up Mortal Kombat 1 Premium Edition. As one of the best fighting games out there right now, there's certainly a lot to enjoy here. If you're someone who opted for one of the Mortal Kombat 1 pre-orders offers out there, you'll have bagged yourself Shang Tsung as a bonus. If you didn't, though, you might be wondering how to unlock Shang Tsung in Mortal Kombat 1. Well, after a few days of confusion, we now know what the MK1 Shang Tsung unlock requires – and, as you might expect, it's money.
Shang Tsung is – as he always is – one of the most unique Mortal Kombat 1 characters you can fight as. With the ability to transform into his opponent, which also sees the return of this iconic Shang Tsung mechanic (with a catch), he essentially offers players two fighters in one. Sure, that means you're going to have to familiarize yourself with quite a few more Mortal Kombat 1 combos if you're looking to main him, but it's well-worth it. You can really catch your opponents out if you combine his attacks with whichever one of the Mortal Kombat 1 Kameo fighters you're using and their own moves.
But, how do you actually get your hands on him if you haven't got a Mortal Kombat 1 pre-order? Well… You're going to have to pay.
How to unlock Shang Tsung in Mortal Kombat 1
To unlock Shang Tsung in Mortal Kombat 1, you must purchase Shang Tsung as DLC from the Xbox Store or PlayStation Store. You can access the relevant storefront on all platforms through the game itself.
Now, we know this is a pain, but this is the price you have to pay (pun somewhat intended) for not pre-ordering Mortal Kombat 1 when you had the chance. While you can unlock Havik in Mortal Kombat 1 through gameplay, you're going to need to get your virtual wallet out to pick up Shang Tsung.
You can buy Shang Tsung for MK1 on PlayStation (US) for $7.99 right here. Similarly, you can buy Shang Tsung for MK1 on PlayStation (UK) for just £6.49 here. It might look like it's a lot cheaper, but £6.49 actually equates to $8.05 right now. So, you know, those of you in the UK are actually losing out on around five pence. Outrageous, right?
If you're playing Mortal Kombat 1 on an Xbox console, we also have you covered. You can buy Shang Tsung for MK1 on Xbox (US) for $7.99 here and you can buy Shang Tsung for MK1 on Xbox (UK) for £6.49 right here.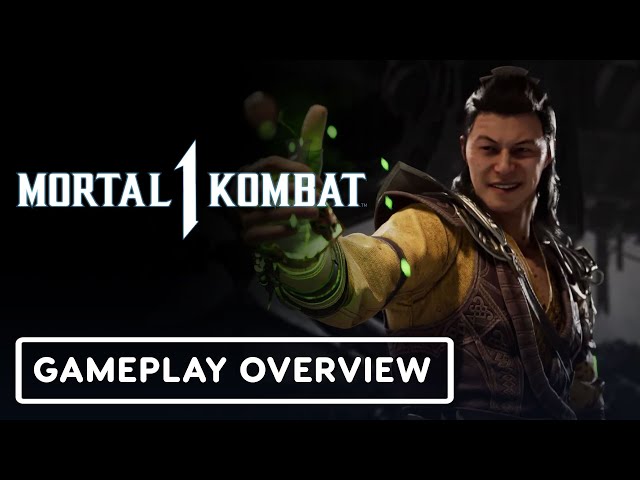 We don't know where Shang Tsung will sit permanently on our Mortal Kombat 1 tier list just yet, but we can imagine he's going to find a place in the upper echelons. Shang Tsung is a chaotic claw-using sorceror with tenacity and a decent selection of kicks. Oh, and you can also change into an older Shang Tsung – something that drastically changes his move set and combos. You'll see more of that in the above video.
While you're here, though, you can check out all the Mortal Kombat 1 fatalities you can look forward to performing – some of which are very gruesome. We know