How do you unlock Havik in Mortal Kombat 1? Looking at the expansive roster, you're no doubt wondering why Havik is locked. Well, that's because, if you want the full roster, you're going to need to know how to unlock Havik in Mortal Kombat 1. Fret not, we've got you covered with the objective you'll need for the MK1 Havik unlock so you can get all the fighters.
Mortal Kombat 1's Havik unlock isn't necessarily tricky to complete but it could take you some time. Nevertheless, you'll get the chance to familiarize yourself with the rest of the Mortal Kombat 1 characters roster in the meantime. With a stellar cast of Mortal Kombat 1 voice actors at the helm, it's not hard to do so.
How to unlock Havik in Mortal Kombat 1
To unlock Havik in Mortal Kombat 1, you must complete the main story campaign mode. Once you beat all 15 chapters, which takes approximately five hours, you will be rewarded with Havik as a playable fighter.
That's right, the MK1 Havik unlock is tied to story mode progression. While this might be a pain for those that aren't necessarily interested in the story and would rather focus on the PvP, you'll be pleased to know that the Mortal Kombat 1 length is relatively short. While we're yet to see Havik in action, if he ranks near the top of the Mortal Kombat 1 characters tier list, then unlocking him will be a great reward for beating the story mode.
Havik's first appearance was all the way back in Mortal Kombat Deception in 2004, and since then he's frequently returned as playable character. However, in the previous installment, Mortal Kombat 11, Havik was a cameo character. That means it's been quite some time since Havik fans have had their fill. Thankfully, he returns as a fully-fledged fighter in MK1. Fans of his kit will have lots to look forward to thanks to a refreshed kit for many of the game's characters.
While he's been upgraded to a fully playable character, there's also a new roster of Mortal Kombat 1 Kameo Fighters to get used to as well. We've got a Mortal Kombat 1 Kameo tier list to help you make that choice too.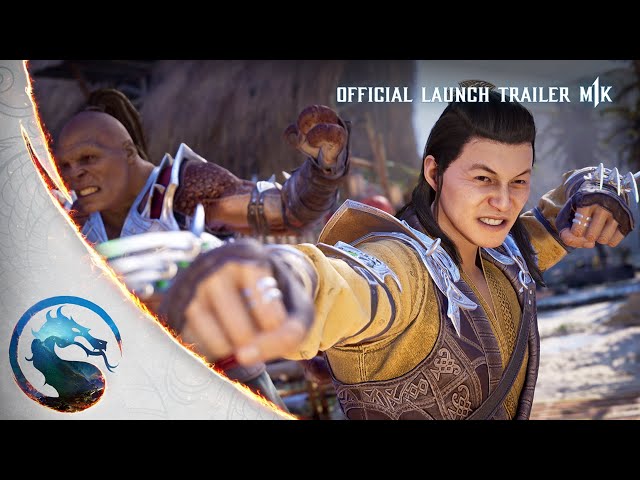 Is it worth unlocking Havik in Mortal Kombat 1?
Yes, unlocking Havik is certainly worth the effort of unlocking in Mortal Kombat 1. Not only is it nice to be able to have access to the full roster of characters, but the story mode is shaping up to be a wild ride, offering a fun experience in its own right. Furthermore, it also isn't all that long, meaning even those not that interested in the story won't have to toil away for hours on end.
While we don't know where Havik will end up ranking in our tier list, having access to him can't hurt, especially if he ends up taking top spot.
So, that's how to unlock Havik in Mortal Kombat 1 so you can complete the roster. The fun doesn't stop there though. Dig into the Mortal Kombat 1 Kustomization system to style Havik and the other characters to your own liking.