NetherRealm Studios' Mortal Kombat 1 may just be one of the best fighting games out there right now, but that doesn't mean it's perfect. In fact, franchise fans are already highlighting Megan Fox's performance as Nitara as a stand-out issue – essentially, it's just not that great. To make matters worse, but also quite a lot better for MK1 fans, veteran voice actor Cristina Vee Valenzuela reveals that she's actually the one who did all the 'grunt work' (pun intended) for Nitara. So, when you ask someone who the Mortal Kombat 1 Nitara voice actor is, there's technically two answers.
Ahead of the full Mortal Kombat 1 release date, as early access players were starting to roll credits on the main story, Valenzuela took to the social media platform X (formerly Twitter) to reveal that she actually voices Nitara's "battle efforts, grunts, screams, [and more]" in Mortal Kombat 1; all the while Transformers and TMNT star – who's actually due to appear in Expend4bles very soon – Megan Fox did all the voice work, and provided her likeness for Nitara's character design.
While this might be disappointing revelation for some of you, it's actually quite unique; as far as we can tell, this is the only instance of this happening in MK1 – although the Mortal Kombat 1 voice actors cast does stretch far beyond stars such as Yuri Lowenthal, Daisuke Tsuji, Kelly Hu, Noshir Dalal, Kari Wahlgren and more. So, who's to say that this isn't much more common than first thought?
Either way, in this particular case, it actually makes quite a lot of sense. Performing "battle efforts", and the grunting and the screaming that seem commonplace in a videogame like Mortal Kombat 1, isn't going to be as easy as it might seem. Megan Fox, as wonderful as she might be in movies like Jennifer's Body and Till Death, doesn't have a lot of videogame acting on her resume. In fact, outside of portraying Mikaela Banes in Transformers The Game and Transformers Revenge of the Fallen, Nitara is her only role.
If you want to listen to Megan Fox as Nitara, though, you can check out some of her intros here:
Valenzuela, on the other hand, has quite a long list – and a lot of experience – voice acting for anime, animation, and videogames. She's Hawk in The Seven Deadly Sins, Ginko in Demon Slayer, Pino in My Hero Academia World Heroes' Mission, and Yuki Tani in Netflix's series of Godzilla feature-length anime films. When it comes to videogame roles, Valenzuela can be found as Shantae in a number of titles, Merrin in Fire Emblem Engage, Tulin in The Legend of Zelda Tears of the Kingdom, and even Cheezer in Bugsnax.
You can check out a short reel of some of her most iconic roles here:
So, while it's something of a shame, it's also something that makes a lot of sense; we can imagine it's also something that improves the overall experience for the players. Baldur's Gate 3 hired a voice actor just for the game's plethora of sex sounds, as another recent example of this. In any case, a character's reaction to being hit with one of the more gruesome Mortal Kombat 1 fatalities has to feel authentic, right?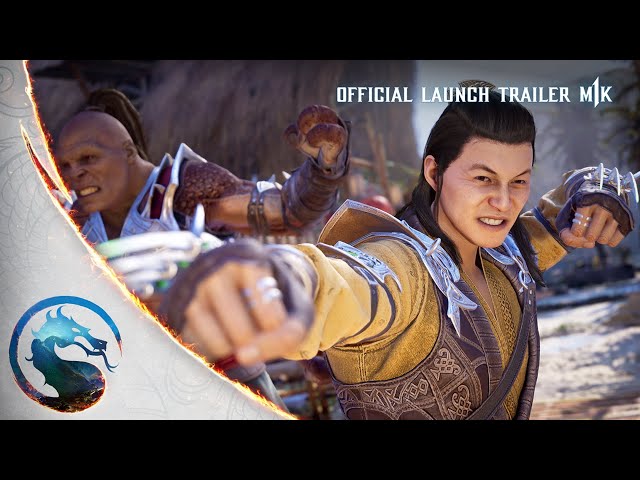 If you want to make sure you know how to perform these bloody finishers, you can find out more about all the Mortal Kombat 1 combos right here. Nitara is just one of several Mortal Kombat 1 characters worth keeping an eye on, though, and you can learn more about all of those and all the Mortal Kombat 1 Kameo fighters right here, too.