Are you excited? Well you should be. The biggest conference at E3 is here and we can't wait to see what's unveiled. We are, of course, talking about the Microsoft and Bethesda conference, which has the potential to blow all the other shows out of the water.
With Microsoft acquiring countless studios over the years, including Bethesda, we fully expect Phil Spencer and Todd Howard to show us the goods when the show opens for business today (June 13) at 10:00 PDT / 13:00 EDT / 18:00 BST.
You can watch the show over on Twitch and YouTube, but if you're busy and you need someone to fill you in, then stay right here – we'll be covering all the latest news and announcements right here. We're not sure what's coming up, but we've got our fingers firmly crossed for news on Halo: Infinite, Deathloop, and Starfield.
Keep an eye on The Loadout's homepage too – we'll be covering the other shows in the same way, so stay tuned for coverage on the most exciting time of the year.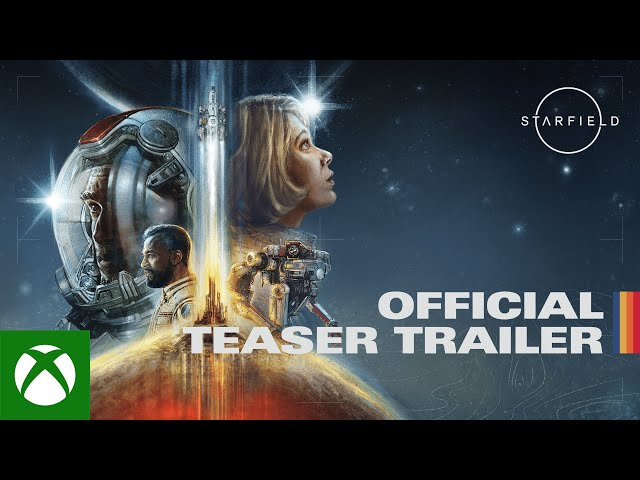 Starfield
Here it is! Bethesda's hotly anticipated science fiction RPG, Starfield, will be released on November 11, 2022, so write your Christmas lists and be on your best behaviour for the next 18 months. To help us pass the time, Bethesda kindly dropped a brand new trailer, which we can only describe as 'vibes.' The trailer sets the scene as the "beginning of humanity's final mission," and confirms that the far future not only has robots, but also that they still eat sandwiches.
Starfield will release on Xbox Series X|S and PC. It will also be playable on Xbox Game Pass from day one.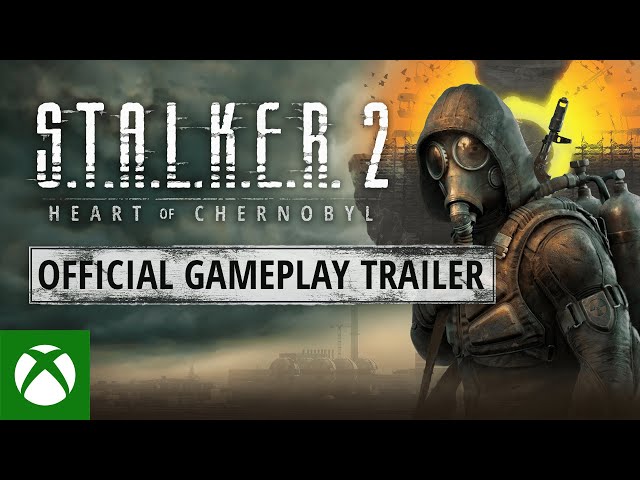 Stalker 2: Heart of Chernobyl
The next iteration of the Stalker franchise will be an Xbox launch exclusive, and it looks as grimy and radiated as ever.
We meet our group of Stalkers playing songs around the campfire, telling stories of their trips into the Zone. Flashbacks remind us of our trips, complete with throwing nuts and bolts into Anomalies ripped straight from the Strugatsky brothers' novel that inspired the iconic game series. However, it's not just Anomalies and radiation you need to be wary of, as all manner of malformed creatures roam the Zone, including a particularly hungry squid-faced monstrosity.
Stalker 2: Heart of Chernobyl releases on April 28, 2022 on Xbox Series X|S and Xbox Game Pass.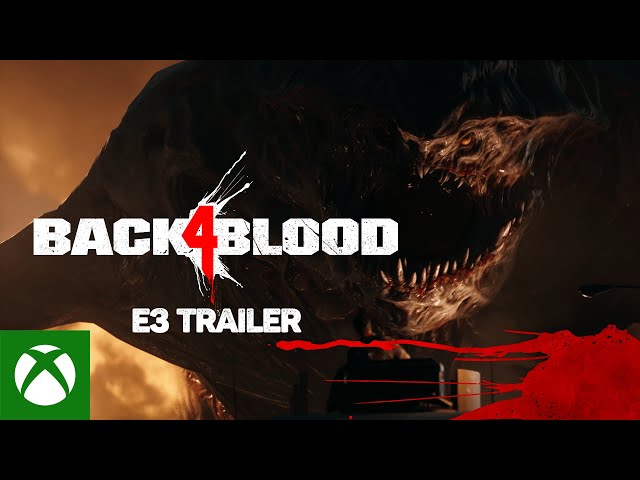 Back 4 Blood
Back 4 Blood has a gore-filled trailer which reminds us of the four player co-operative experience that we all loved in Left 4 Dead.
However, we're also given a glimpse of 'Swarm Mode' PvP action, which seems to let players have it out as humans or zombies.
Back 4 Blood releases October 12.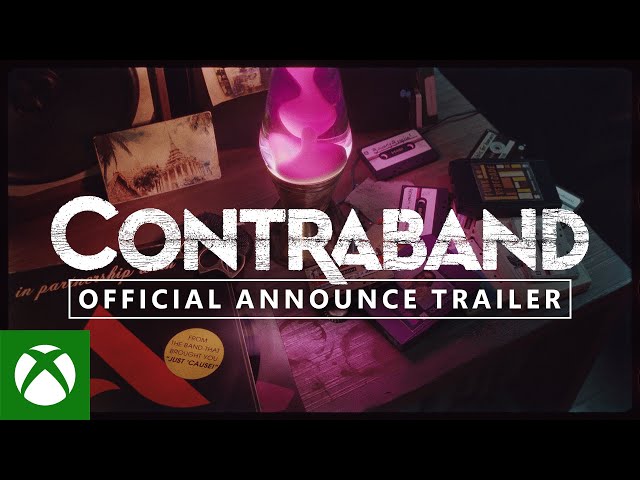 Contraband
A brand new title from Xbox coming to Game Pass day one and Xbox Series X|S, Contraband appears to be a heist game. Described as a "co-operative smuggler's paradise" in a fictional '70s Bayan, the teaser looks pretty cool. We don't know a lot else yet, but it seems that open world gameplay is on the cards.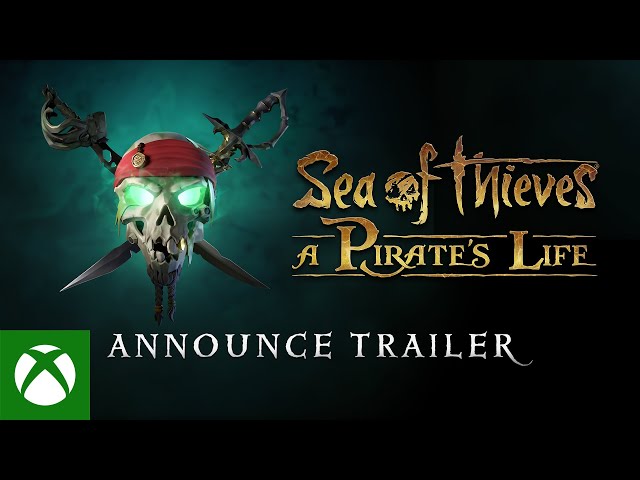 Sea of Thieves: A Pirate's Life
There's not much to ssay about this update other than the fact that Captain Jack Sparrow is joining Sea of Thieves, along with most of the Pirates of the Caribbean cast. Keira Knightley and Orlando Bloom are absent, but Davey Jones makes a welcome appearance on June 22.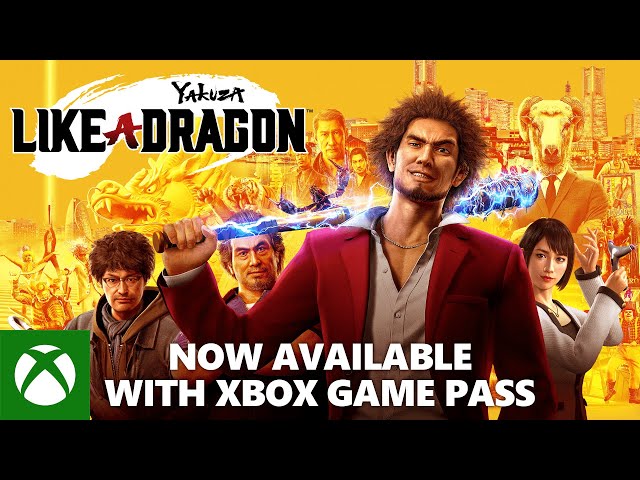 Yakuza Franchise
It looks like every Yakuza game is now on Xbox Game Pass? If you don't have a subscription already, this is your perfect opportunity.
And yes, this includes Like A Dragon. Today.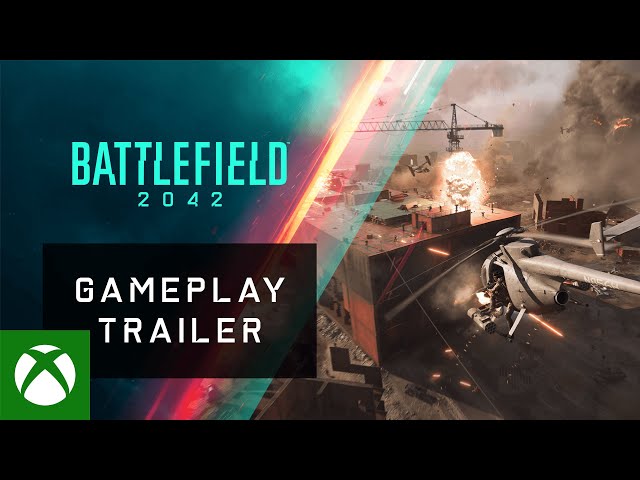 Battlefield 2042
We got a bunch of new Battlefield 2042 footage, and it looks apocalyptic and explosive. Rocket launches, typhoons, and adverse weather all feature heavily – and we can't wait. Will we go to space? We'll put it down as a maybe, but we'll settle for ziplining between buildings in the meantime.
If you're after more info on Battlefield 2042's specialists or the stunning new Battlefield 2042 maps, we've already got you covered in our handy guides.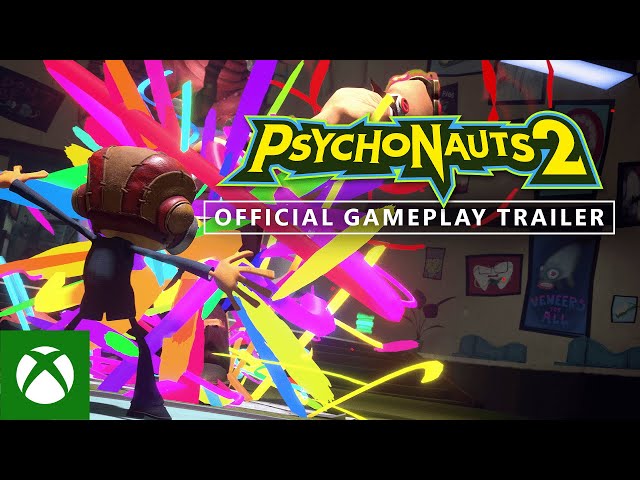 Psychonauts 2
A follow-up to cult classic Psychonauts has been in the works for a while now, and we finally have a release date. Prepare for some intense 'headsploration' in Psychonauts 2 from August 25.
Doom Eternal
Doom Eternal is getting a stunning performance update as it moves onto Xbox Game Pass. Expect buttery 120fps to make demon-killing look smoother than butter.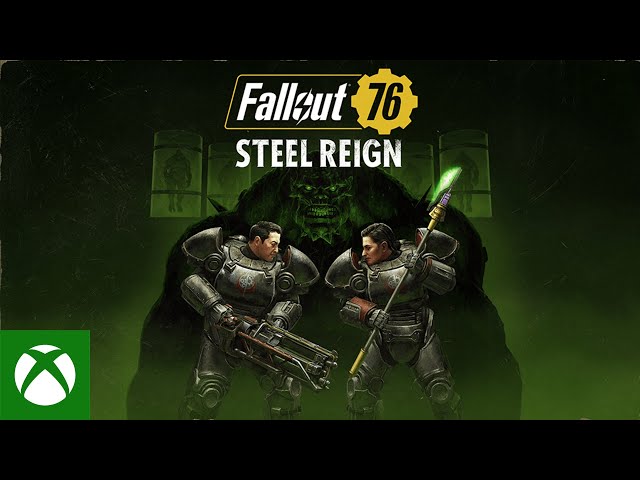 Fallout 76: Steel Reign
As well as 10 new Bethesda titles joining Xbox Game Pass, Fallout 76 is getting two big new story updates. First is Steel Reign, in which you can decide the fate of the Brotherhood of Steel, which will be free for all players on July 7.
Coming in 2022 is Fallout 76 Expeditions: The Pitt. Set in Pittsburgh, we didn't see a right lot other than a post-apocalyptic state. There's not much to go on, but we can't wait to explore.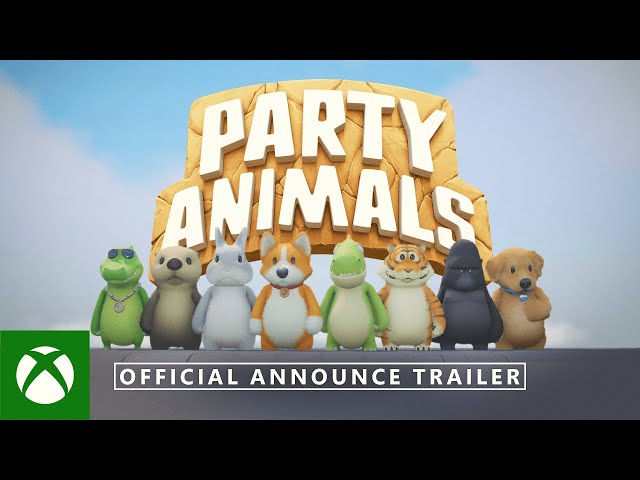 Party Animals
A new party game in the vein of Fall Guys, Party Animals looks full of fun. In its animal-based mayhem, you can take control of corgis, unicorns, bunnies, and tigers to eliminate your opponents by hook or by crook. Or by kraken. Also there are otters, which Aaron made me write.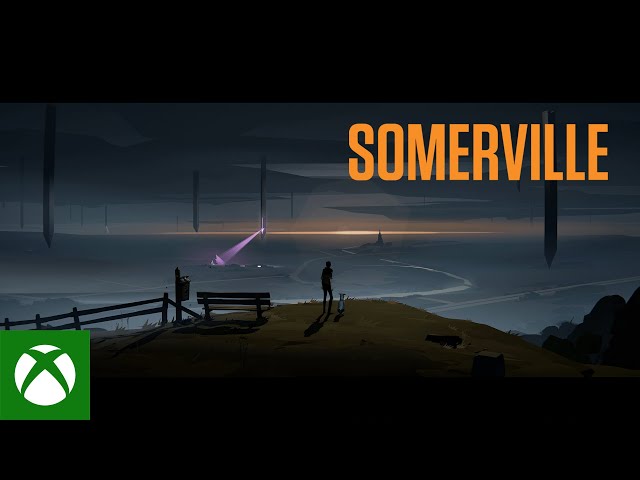 Somerville
Somerville is a brand new game releasing in 2022, which follows a family trying to make it through a post-apocalyptic world alive. There's aliens, laser guns, and sad vibes in this story-based game coming to Xbox Series X|S and Game Pass on day one.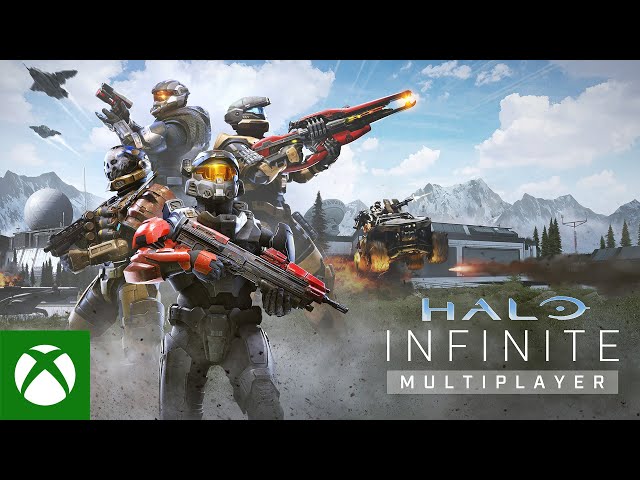 Halo Infinite
Master Chief is floating through space. Our favourite Xbox super soldier showcases his adept anti-gravity legs before revealing that rogue AI Cortana should have been deleted – but crucially hasn't been. Master Chief clearly has some memory problems, so Halo Infinite could be as much about finding himself as finding his former ally.
We also got a great look at Halo Infinite's multiplayer, which will release at the same time as the story mode this holiday season. There's a big ass hammer, sniper rifles, and some kind of motorbike thing, but we basically stopped paying attention after the huge freaking hammer?
The grappling hook took centre stage, with Chief using it to grab weapons and explosives as well as get to difficult positions. Capture the flag is definitely back, too.
Halo Infinite will come to Xbox Series X|S, Windows 10, and (get used to hearing this) Game Pass on day one.
A Plague Tale: Requiem
We're not sure if this is a sequel or DLC, but the follow-up to A Plague Tale looks, well, ratty. Tides of vermin swarm the medieval streets, and we're not sure exactly what a sword is going to do to stop it.
A Plague Tale: Requiem is coming to Xbox Series X|S, Windows 10, and Game Pass on day one.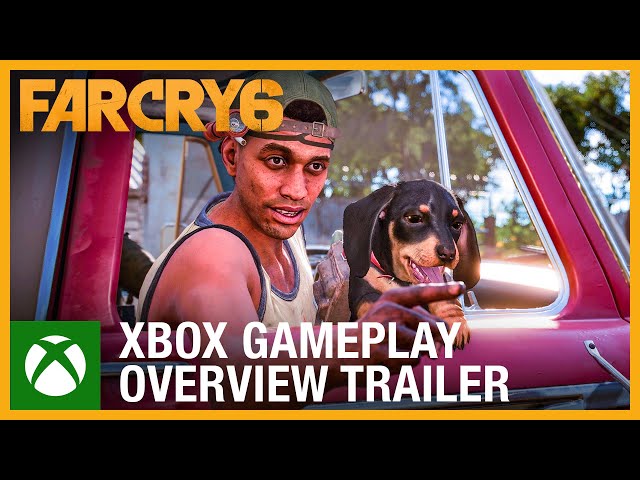 Far Cry 6
We've been treated to a long look at Far Cry 6's lovely arsenal of weapons – including molotov cocktails, a backpack full of rockets, and an attack rooster. Check out the trailer for a full rundown, but it's looking great.
Also peep the flying parachute buggy near the end.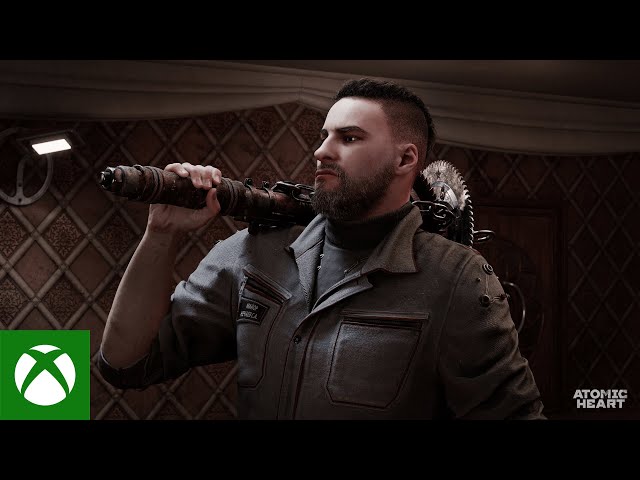 Atomic Heart
A post-apocalyptic heart set in Eastern Europe – no it isn't another Stalker game. With heavy Fallout vibes and lots of rogue robots, we're looking forward to hearing more about this in the future.
Oh, and who gave grandma a ladle? She isn't afraid to use it.
Among Us
15 player lobbies and all those Among Us suspicions are coming "soon" to Xbox Series X|S, Windows 10, and Game Pass.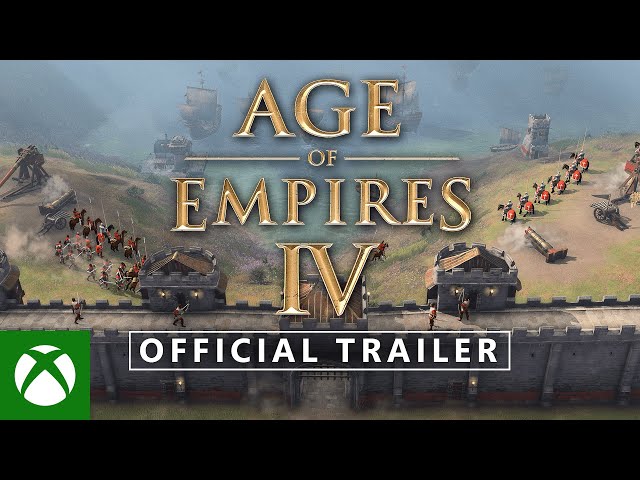 Age of Empires 4
Age of Empires 4 is bringing medieval warfare to the modern day. Not literally, of course, but the classic strategy series is coming to Xbox on October 28.
Unfortunately, a lot of the exciting things leaked before the announcement, but it looks great nonetheless.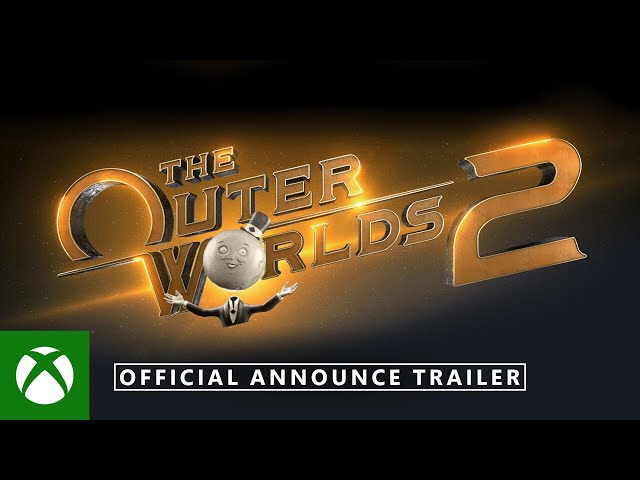 The Outer Worlds 2
A sequel to The Outer Worlds is on its way at some point. The trailer made a point of being excessively generic and telling us nothing, so we're not going to write anything important – because we don't know it.
Watch the trailer. It's coming to Xbox.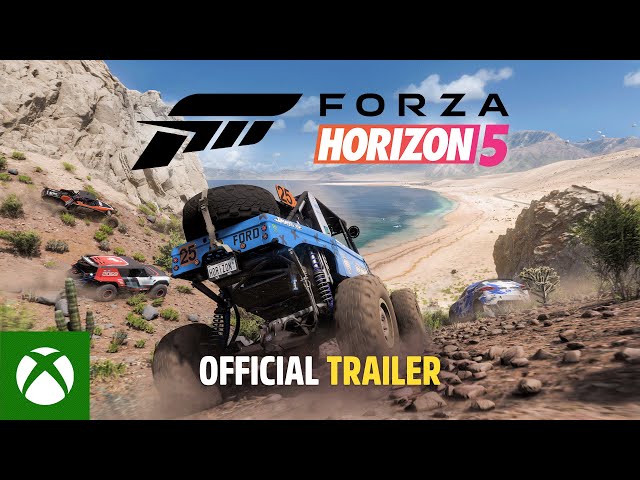 Forza Horizon 5
Fast cars, beautiful deserts, and lush tropical beaches. No, it's not Fast and Furious 10, it's the next instalment of the Forza Horizon series. The last game was a stunning game, so we can't wait to explore Mexico on the powerful Xbox Series X|S consoles.
There's a new adventure mode which takes you across the country, including a beautiful jungle and past some impressive Mayan architecture. They're really trying to sell us this new Mercedes supercar IRL, but there's no chance I'll be able to afford that on my wages.
We were also shown footage of actual street art represented in-game, and a buggy race up a volcano to Forza's highest ever point above sea level.
Forza Horizon 5 is also getting a fully-customisable 'Events Lab' – think like Fortnite's Creative Mode. From bowling to jump pads, it has everything you could ever want for fun multiplayer action. It also has a battle royale mode because of course it does.
The racing game is coming to current-gen consoles, Windows 10, and Xbox Game Pass on November 9.
Redfall
A brand new title to finish things off, we follow a ragtag band of survivors as they battle against a horde of vampires. One of them is a sniper, one can create fancy elevators out of thin air to levitate themself (and others upwards), and another is a vlogger.
The group have to use their powers – and a fair bit of firepower – to kill some ferocious vampiric cult. It seems that vampires rule a post-apocalyptic world, and its our job to bite back.
Funnily enough, many people thought Redfall was going to be the title of The Elder Scrolls 6, but this reveal blows those rumours out of the water.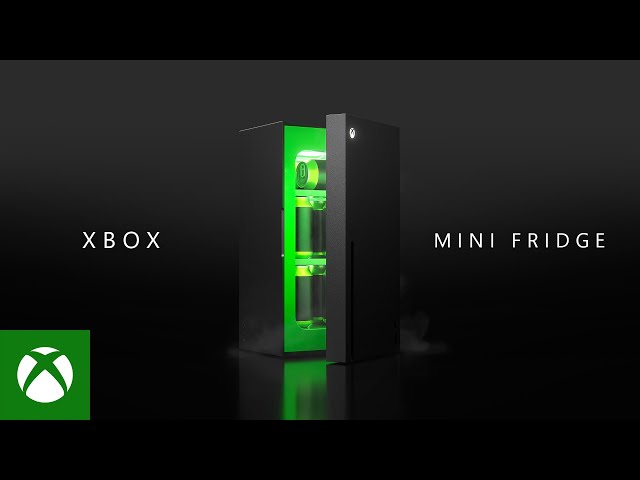 Xbox mini fridge
Because Microsoft is nothing but committed to this bit, the Xbox Series X mini fridge will be available in time for Christmas this year.
That's all from the Xbox and Bethesda showcase, and what a time we've had! It's safe to say that Xbox has a hell of a lineup for the rest of the year (and the next), so we're in for an exciting time.