One of the best things about Battlefield games is the map design. From Wake Island to the Siege of Shanghai, Battlefield's design team has treated us to some absolute classics over the years and they're showing no signs of slowing down.
From frozen tundras, complete with hovercraft and penguins, to high-tech plazas in South Korea, Battlefield 2042 has it all, giving players a window into this new dystopian world. Each of these new maps stay true to the Battlefield experience too, boasting all-out sandbox warfare that the franchise has become known for.
So what are the Battlefield 2042 maps and how many will the game launch with? Well, we've scoured the internet and found all the answers. Here's everything you need to know about the Battlefield 2042 maps, including their real world location and their features.
Battlefield 2042 maps
These are the maps you'll be able to play on launch:

Kaleidoscope
Reminiscent of the Siege of Shanghai, Kaleidoscope uses an urban cityscape in South Korea and puts a Battlefield spin on it. While the plaza gardens might seem peaceful, soldiers will need to fight on multiple levels across the city, over the canals, and on rooftops.
Ziplines and vehicles will also be in play here.
Manifest
Manifest is basically a bigger version of Call of Duty's Shipment, set in a shipping yard in Singapore. Close-quarters combat is the main focus of Manifest, but given it's one of Battlefield 2042's 128-player maps, expect it to be chaotic.
Oh, and watch out for moving containers – EA has confirmed some will be removed by automated cranes the longer the match goes on.
Orbital
This is the map you'll have no doubt seen screenshots of – the one with the big old rocket. This is Orbital, a space station in the middle of Guinea. It's a medium-sized map that's spread out across the base – and players will have a say in whether the rocket goes off. Get your jeeps at the ready.
Discarded
Ships play a big role in Battlefield 2042, especially in this map. Set in a ship graveyard in India, EA force players into clusters in this map – so you'll need to have your trigger finger at the ready to drop anyone who you stumble upon whether up high in a shipping contained or on the ground.
Renewal
All good conflicts need a wall and it seems Battlefield 2042 has just that. Renewal splits the desert of Egypt into two parts, leaving players fighting over a lush, tech-filled landscape filled with civilian infrastructure and a barren, open canyon.
You should expect to see the glint of many a sniper scope on this map.
Hourglass
Qatar's sun-kissed landscape is the focus in Hourglass, with a mix of rural and urban environments coming together. Vehicles will be key in traversing this landscape, but they'll need to be wary of the sandstorms that roll in from time to time.
Breakaway
By far the biggest Battlefield 2042 map, Breakaway is set in the wilds of Antarctica. This map will have players fighting in clusters over oil and gas reserves. Again, vehicles will be key in Breakaway and you'll need to watch out for exploding silos.
Oh, and there are penguins, easily making this the best Battlefield map of all time.
We have already seen a lot of gameplay for Orbital, but you can catch a brand new trailer with Breakaway, Discarded, and Renewal gameplay below: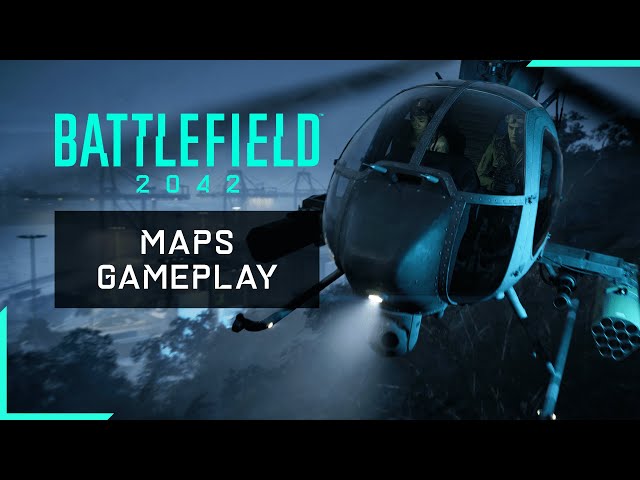 So there you have it, all seven Battlefield 2042 maps that have been marked for launch. If we have any more information on the maps and their specific quirks – or any of the maps we'll see post-launch – we'll update the guide as soon as we can.
While you're here, make sure to check out our guide on the Battlefield 2042 release date and the Battlefield 2042 specialists.