If you're as excited about Insomniac Games' Marvel's Spider-Man 2 as us here at The Loadout, you'll be pleased to know that we're going to get more information about Spider-Man 2 at the San Diego Comic-Con (SDCC) convention in July 2023 – how great is that? With this being one of the most hotly anticipated upcoming PS5 games out there, we're certainly surprised to learn that Insomniac is sharing more after the slick gameplay reveal at Summer Game Fest earlier in the year.
In an announcement from Marvel itself detailing the company's plans for SDCC, it was confirmed that "additional information about Marvel's Spider-Man 2 and Marvel SNAP" would be revealed at the convention. While this confirmation does seem to suggest that we won't be learning anything extra about Insomniac Games' upcoming Wolverine title, or EA's upcoming Iron Man game, it does confirm that Spider-Man 2 is coming – and that's good enough for now.
At the moment, however, we don't know when-exactly Spider-Man 2 will appear; the announcement itself just says we should all "stay tuned" for more information in that regard. This could actually mean, contrary to what we just said, that we're getting a full Marvel Games panel at some point. However, we could also see a Spider-Man 2 trailer bolted onto the end of the Marvel Next Big Thing panel on July 22. Only time will tell, though, but more information should arrive shortly.
The Spider-Man 2 release date is fast-approaching and Insomniac Games recently dropped its biggest hint that Peter's long-time best-friend (and absentee character from Insomniac Games' first Spider-Man game) Harry Osborn is indeed going to be Venom. So, there's a lot of excitement going into this upcoming announcement – whatever it may be about.
Want a refresher on that gameplay footage? You can check out Symbiote Suit Spider-Man at the start of the footage below: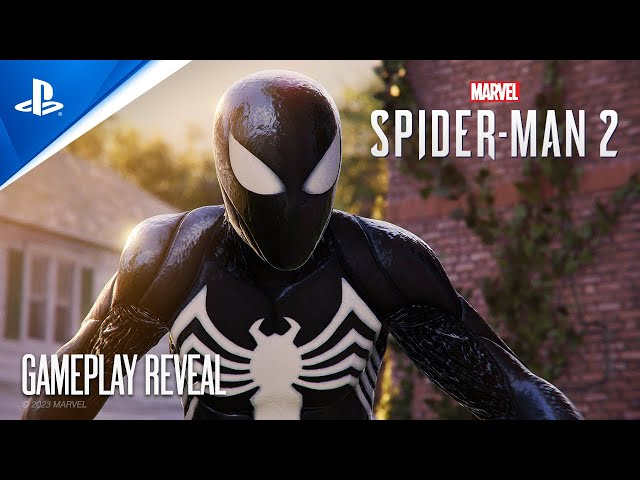 We certainly think it's going to shine a light on Venom a little more, either way. Outside a confirmation they're in the game, and some concept art, we haven't actually seen much of Venom at all. We've seen Spider-Man with a Symbiote Suit and Symbiote abilities, but not Venom themselves. We know it's not going to be Eddie Brock inside the Symbiote, though, so we've drawn up a list of five potential suspects who could be Spider-Man 2's Venom outside of Harry Osborn – if you want to look through the other options.
Is this going to be one of the best open world games out there? Well, with Spider-Man 2's New York City taking us to new locations, we certainly think it could be. It even has the potential to be one of the best games of all time, but we'll reserve our judgement until we've had hands-on in that regard.