Waiting for a game you've pre-ordered can feel like you're sitting and watching the clock tick. It's pretty boring, actually. But fortunately, we know the Marvel's Spider-Man 2 pre-load date and time, meaning you can at least find out when your download of the game will start.
The long wait for the Marvel's Spider-Man 2 PS5 pre-load and date is hard enough, but fortunately, we'll be getting our hands on the Spider-Man 2 DualSense before the game releases, so at least we have something nice to look at before launch. And since we expect the game to be one of the best PS5 games, we're just as excited to download the game ahead of the October Spider-Man 2 release date.
Marvel's Spider-Man 2 pre-load date and time
The pre-load date and time for Marvel's Spider-Man 2 is Friday, October 13, 2023, at 6 AM PT / 9 AM ET / 2 PM BST, according to TwistedVoxel and the PlayStation Store's expected download date. This is one week before the game's launch.
This should be good news for those with slow internet speeds, or those who love looking at the PlayStation homepage, eagerly waiting for the game to drop. While you'll have to wait another seven days before you can play the game once it's pre-loading, you'll hopefully enjoy the Spider-Man music playing on your PS5 home.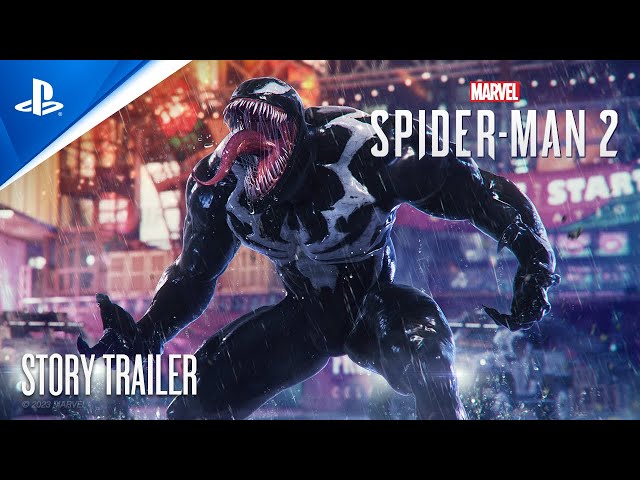 Can you pre-load using a digital code from Spider-Man 2 PS5 bundle?
Unfortunately, you can't pre-load the game with a digital voucher included with your Spider-Man 2 PS5 console pre-orders. The PlayStation Blog confirms that you can redeem the voucher for the standard edition of the game when it launches, meaning you'll need to prepare to download it on October 20, 2023.
It's annoying for those with slow internet speeds, as that means you may have to wait a whole day before you can start playing the latest superhero game. That also means that those purchasing the collector's edition of Spider-Man 2 will also have to wait until launch to redeem their copy.
That's the Marvel's Spider-Man 2 PS5 pre-load date and time for those of you who like torturing yourself by having your copy installed and waiting days to finally play it. Until then, you can find out the Spider-Man 2 characters you'll be catching up with, or which Spider-Man 2 villains you'll be looking to put back into the Raft.