Insomniac Games raises the stakes for Marvel's Spider-Man 2 story and any Marvel fan will tell you to expect the worst when it comes to Marvel's Spider-Man 2 villains. Rogue gallery icons like Venom, Kraven the Hunter, and more are set to make Peter Parker and Miles Morales' life a misery in what is set to be one of the best PS5 open world games. In fact, PS5 owners are already afraid of what Marvel's Spider-Man 2 has in store.
"What horrific and life changing tragedy do you think will befall our Spider-Men in the sequel?" asks Redditor 'bookiehillbilly'. Though Insomniac Games is yet to confirm it, the ending of Marvel's Spider-Man implied that childhood friend Harry Osborn would become Venom – a radical change from Marvel's Spider-Man 2 characters roster.
However, Spidey fan 'Delicious-Ad-2378' believes the game could mirror The Amazing Spider-Man 2: "I could definitely see Harry dying or getting turned into the [Green] Goblin (or the sickness just killing him)."
In the Andrew Garfield-starring movie, Harry Osborn has a hereditary illness that rapidly attacks his health, killing his father before him, thus doing away with the traditional Green Goblin story. Seeking help, Harry asks Spider-Man for his blood, believing its superpowered qualities could heal him. Instead, Harry uses a classified Oscorp serum that leads to his emergence as a unique version of the Green Goblin.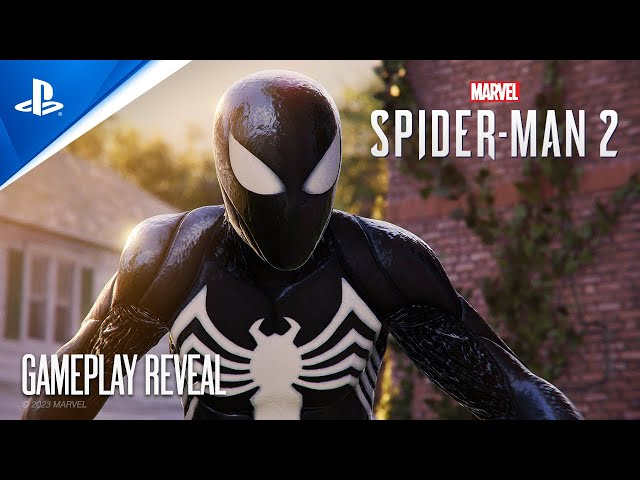 We don't think this will happen though, because as well lifting this story beat, the movie was well…let us say it got mixed reviews.
But Harry could get the axe too alongside Miles Morales' mother Rio Morales, according to some players. "Realistically, I feel like Harry and Rio are the ones most likely to be on the chopping block," says 'DonnyMox' ahead of Marvel's Spider-Man 2 release date.
Following the release of Spider-Man Across The Spider-Verse, we know that Insomniac Games' universe exits thanks to a cameo from Yuri Lowenthal's Spidey. That also means that canon events can be applied to Spider-Man 2's story – which may lead to the death of a parent or key figure in either of the Spidey's lives. Redditor 'Haz826′ thinks this could be the case too: "ATSV Miguel [O' Hara] watches happily as he sees Insomniac Miles lose another parent, it's a canon event, so it must happen."
Miguel O' Hara, aka Spider-Man 2099, is the de facto leader of the Spider-Society, looking over key events that happen to every version of Spider-Man. It is certainly plausible that Insomniac Games may lean into this, but we think it'd be a shame to lose valuable character development with Rio after only appearing briefly in the previous adventures.
Insomniac surely wouldn't kill off Peter Parker, though? Would they? Well, 'SirLosly' believes it's possible, and it has happened, controversially, in the comics: "I think Peter [has] got a good chance of dying in Spider-Man 2. Not often we get two spiders in the same universe." The Ultimate Spider-Man comics saw Peter succumb to serious gunshot wounds, and the MCU's Avengers Infinity War has him defeated by Thanos.
While you eye up your Marvel's Spider-Man 2 pre-orders, just remember, anything is possible. But you don't have to wait too long to find out more, as Spider-Man 2 is headed to San Diego Comic Con 2023.