We all got goosebumps the first time we swung around New York City, and now, Marvel's Spider-Man 2 map looks set to illicit that same reaction. After that incredible slice of Marvel's Spider-Man 2 villains via the recent PlayStation Showcase, undoubtedly the other jaw-dropping element was the game's expanded world. Not only is NYC getting some graphical enhancements, but the power of the PS5 is making your ultimate Spidey dreams a reality.
Marvel's Spider-Man 2 release date is hovering in the distance, but to make the wait easier, game director Ryan Smith explains how Spider-Man 2's more detailed version of NYC came to fruition: "As a player, you can build up more speed, you can use the wings and wind tunnels to go even faster, and that helps enable things like crossing the river into the new boroughs that we built."
Alongside Smith, via The Washington Post, creative director Bryan Intihar shares that "making these big set pieces that span multiple city blocks, interiors, exteriors […] a lot of that is built upon stuff we started in [Marvel's] Spider-Man and [Marvel's Spider-Man] Miles Morales."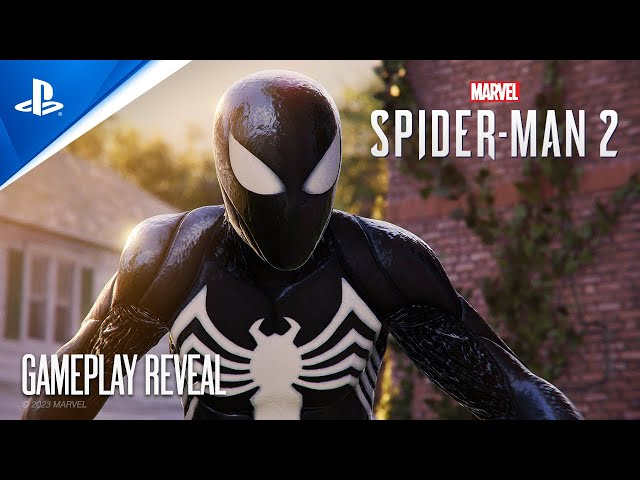 Those aforementioned new boroughs and areas include Queens, which was featured in the recent thrilling gameplay showcase. Spidey's quest for protecting his friendly neighborhood often begins in Queens with Aunt May and Uncle Ben, so we'll definitely be keeping our eyes out for any easter eggs upon launch. It'll be backed with the PS5's hardware too, as Smith describes bringing these elements together "as part of the PS5 experience."
Inhitar assures players that Marvel's Spider-Man 2 map will be "in terms of the size of the city, it's double the size compared to [Marvel's] Spider-Man." As Spidey fanatics traverse throughout the world, specifically when they play " in Queens, there's much more of a neighborhood feel", complemented by "smaller buildings, which is why the web wings work so well traversing in that area."
Using the new wingsuit feature is the stuff of Spider-Man purist dreams, having only seen the Spidey costume staple in comics and only recently on the big screen via Tom Holland's outing in the Marvel Cinematic Universe. The symbiote is already proving to be an enthralling change to Peter's arsenal – and we hope Marvel's Spider-Man 2 best skills have some wicked effects on Peter's wingsuit antics.
The next Spider-Man adventure could likely be one of the best PS5 games to release on the Sony powerhouse, but until Peter and Miles arrive, be sure to mark down any and all upcoming PS5 games on the horizon.