If you're a fan of Marvel's friendly neighborhood wall-crawler, the new Spider-Man 2 footage from PlayStation's recent Showcase presentation is quite exciting. It already looks like Insomniac Games is going to knock it out of the (Central) Park when it comes to Spider-Man 2 – with gameplay footage showing both Peter Parker and Miles Morales sporting some new attacks and abilities. However, while this is one of the most exciting upcoming PS5 games out there, Insomniac is keeping things worryingly trim with confirmation that there's only going to be three skill trees in the game.
In both Insomniac's 2018 Spider-Man game and 2020's Spider-Man Miles Morales, players are able to explore and unlock abilities from three different skill trees. For Peter in Spider-Man, these revolve around being an Innovator, a Defender, and a Webslinger. For Miles, they're more practically named Combat Skills, Venom Skills, and Camoflage Skills. While neither one is as deep as some players might like, they do keep gameplay fresh-enough while playing and offer a fairly decent selection of abilities and bonuses that improve the core gameplay loop presented.
However, despite both Spider-Man 2 characters being playable, Insomniac has confirmed that there will only be three skill trees in Spider-Man 2. As explained by this PlayStation Blog post, "each Spider-Man has their own unique set of skills that can be upgraded via all-new individual skills tree…. We also included a shared skill tree that offers paralell upgrades for both".
While we don't know how many skills players will be able to unlock in each skill tree, you have to imagine it's going to be a similar amount to the number we see in 2018's Spider-Man: 12. We don't know about you, but that's a real shame – especially when you consider the fact that the Spider-Man 2 gameplay footage (which you can see below) teases new Symbiote abilities for Peter and a series of new blue bioelectric attacks for Miles.
With each game shipping with over 30 abilities for each individual Spider-Man, we don't think it's outrageous to want double the unlocks and abilities for a Spider-Man game with two playable Spider-Men. At least, though, this could mean everything both Spider-Men could do prior to this game's story is already available by default – as opposed to them taking a step backwards and finding them locked, again.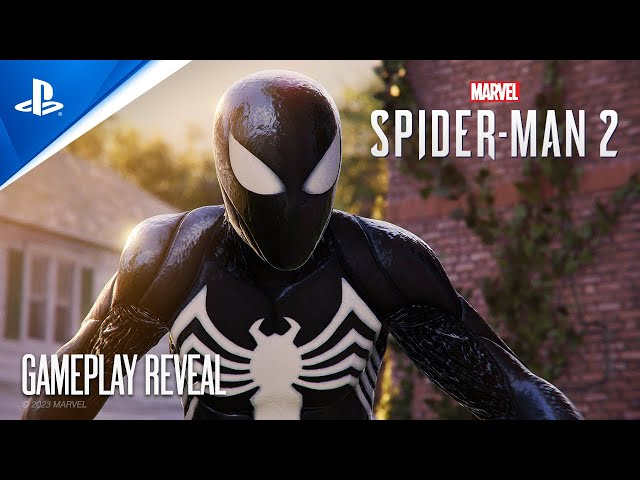 One interesting thing to note, though, is that the aforementioned PlayStation Blog post seems to suggest that Peter's skill tree is going to revolve around his "new Symbiote abilities" in the same fashion that Miles' is related to his bioelectric attacks – as mentioned above. This could mean that we're going to see a lot more of the Symbiote-infused Spider-Man seen in the gameplay footage than we first thought. We know that one of the Spider-Man 2 villains is Venom, though. So, it does raise some questions when it comes to the extent we'll actually see Venom as his own entity in-game if a whole skill tree is tied to Symbiote Spider-Man.
Is this going to be one of the best games of all time when the Spider-Man 2 release date rolls around? Well, we're not going to say anything for certain yet. However, this is shaping up to be an unmissable experience for Spider-Man fans and we can't wait to see what happens next – three skill trees or otherwise.