Insomniac Games' upcoming release, Spider-Man 2, boasts a rather impressive selection of settings and features to improve accessibility at launch. However, a new PlayStation Blog post detailing these reveals that some key Spider-Man 2 accessibility features will actually be missing from the game, initially. For those of you who may need them, they will only be available over a month after launch.
Whether you're a die-hard Marvel Comics fan or not, Spider-Man 2 is one of the most exciting upcoming PS5 games out there and there's so much to look forward to when it comes to this release. It really could be one of the best PS5 games we've seen so far. However, it looks like quite a few people will have to wait well beyond the Spider-Man 2 release date to enjoy the game to the fullest – which is a real shame.
Through this PlayStation Blog post on all the accessibility features coming to Spider-Man 2, Insomniac Games reveals that key features like Audio Description, Screen Reader settings, and Closed Captions for "offscreen and environmental sound effects, music, and more" will not be available at launch. As accessibility design researcher Sam Schaffel writes, these will be available in a free post-launch update expected December 2023 – well over a month after the launch of the game itself.
Throughout the PlayStation Blog, Schaffel does detail that these features will be comprehensive in their options, with Audio Description available in seven languages at feature launch, and settings to allow players to dictate how often the Screen Reader repeats itself – just as a couple of examples.
However, it's still a shame to see these missing from the game at launch – particularly the Screen Reader, which is something that seems more and more commonplace in games from top studios. When it comes to Closed Captions, you should still find these available for cutscenes and "key audio moments in gameplay". It's just the ambiance and 'hustle and bustle' of New York City that you'll miss, at least at first.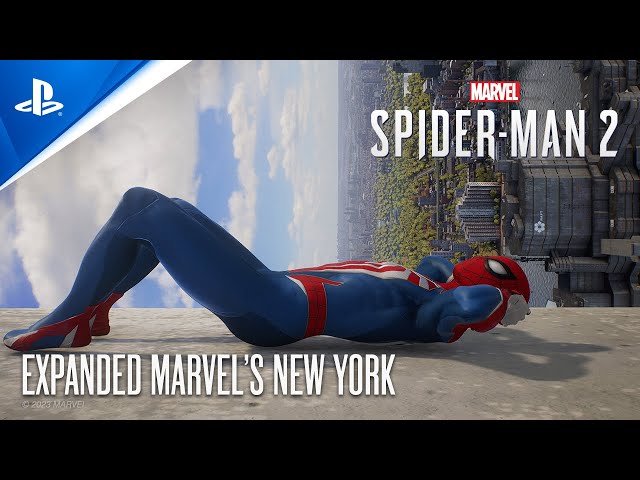 Still, as advanced senior UX researcher Michele Zorrilla discusses, Spider-Man 2 will feature a slow-mo toggle to help more people play – among other interesting accessibility features – at launch. You can expect to see specific damage settings and difficulty options to alter things like Enemy Damage, Stealth Awareness, and Parry Timing independently from one another. There's also going to be a number of input shortcuts to help players take advantage of all the abilities on offer.
We know we can't wait to do absolutely nothing in Spider-Man 2, but it also evolves this excellent Sunset Overdrive feature and we're sure we're not the only people excited to play. Spider-Man 2 confirms 'Bully Maguire' is headed to New York City, after all. If you need one of the above accessibility options, unless you have some sort of independent system you can use in tandem with Spider-Man 2, you're unfortunately going to have to wait until December 2023. We will keep you updated if things change.