How can you get Madden 24 early access? EA's football franchise is back for another year and players on PS5, PS4, Xbox, and PC are able to get their hands on the game a few days before everyone else. But, as usual, there is a catch and you may have to fork up some extra money.
Below, you can find a full overview of how you can get into the new Madden game early. Madden 24 is hopefully going to course-correct the series and so far it is looking like an exciting new entry in the series taking full advantage of PC and the current-gen consoles.
Does Madden 24 have early access?
Yes, and Madden 24 early access will begin on Tuesday, August 15, 2023, if you have pre-ordered the Deluxe Edition of the game on PS5, PS4, Xbox Series X|S, Xbox One, or PC. You can also get a ten-hour trial if you are subscribed to EA Play or Xbox Game Pass Ultimate.
This is standard for most EA games and has been the norm for many years at this point. This early access period will also be when the free 10-hour trial begins if you are subscribed to these services. If you want to play Madden 24 on Game Pass thanks to EA Play, you can grab a subscription below.
You'll be able to get your teams ready even sooner thanks to early access, but best of all, you'll be one of the first people to play Madden 24 Superstar Mode, which is returning with the latest game in the series.
With the Madden 24 cover athlete also revealed, you can finally look forward to playing this year's game with some key improvements that will hopefully be a huge boost for the series. You can get a glimpse of what to expect in the reveal trailer below.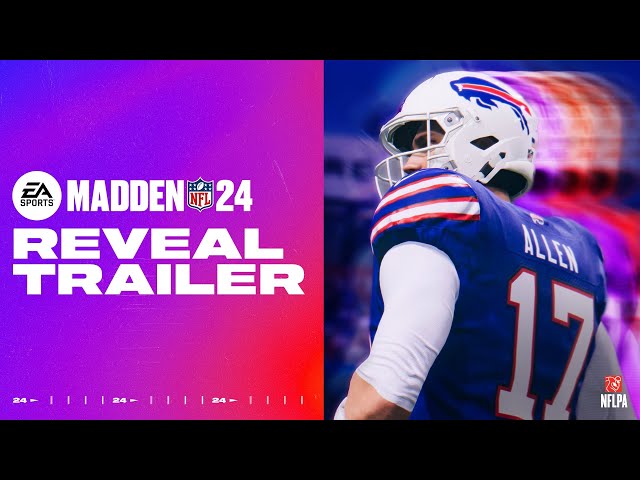 That covers what you need to know about Madden 24 early access. Will you be hopping into this year's game ahead of everyone else now that we know that there is a Madden 24 trial and a chance to play early ahead of the Madden 24 release date on consoles and PC?