Who is the Madden 24 cover athlete? After a long wait for news about this year's title, EA has finally revealed what we can expect from this year's game and who is taking the center-stage spot on the boxes and cover art across PS5, PS4, Xbox, and PC.
We don't know a lot about gameplay just yet, but this is going to be one of the most exciting upcoming Xbox games and upcoming PS5 games for football fans. Madden 24 will hopefully solve a lot of the issues players have had with the series over the last few years, making big improvements.
Madden 24 cover athlete
The Madden 24 cover athlete is the Buffalo Bills' Josh Allen. He appears on the Deluxe and Standard edition of the game on PS5, PS4, Xbox Series X|S, Xbox One, and PC, and has been confirmed by EA. He was leaked as the athlete ahead of the reveal as the cover athlete by 'SnoopyTech' on Twitter.
This is a solid pick and he was actually rumored for the spot for a while, so it isn't too surprising to see him get it. This is a pretty interesting cover for the game, which has decided to focus on Allen solely, although the deluxe edition is a bit more busy and interesting.
What do you think of the cover?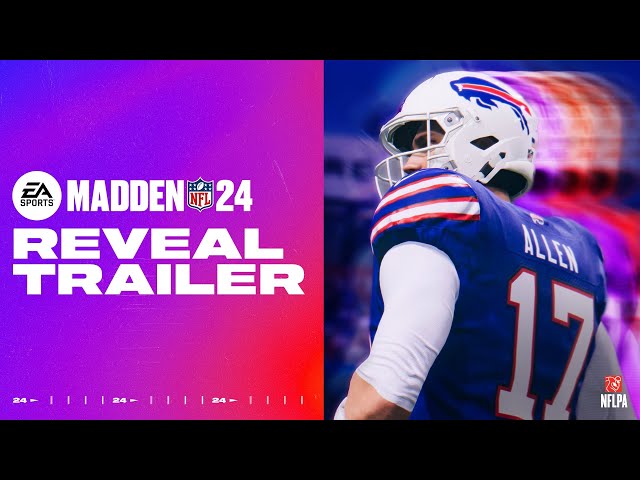 If you're looking for something to do in the meantime while you wait for the Madden 24 release date to roll around, you can find out picks for the best Xbox games here, the best PS5 games here, and our best games of all time right here