We know it, you know it. We've all been craving something to fill that Bloodborne void on our precious PS5 and Xbox consoles. Well, the newly-confirmed Lies of P launch date is definitely a date you should have in your diary, as this new soulslike seems well up to the task. Appearing at Summer Game Fest 2023, the Pinnochio-inspired Belle Époque tale debuts a tantalizing new Lies of P gameplay trailer. One thing is for sure as the Lies of P release date approaches – Disney fans might be quaking in their boots.
The Lies of P launch date is Tuesday, September 19, 2023, according to developer duo Neowiz Games and Round 8 Studio.
It certainly isn't the sweet animated tale from 1940, no, the fresh Lies of P trailer proves that old Pinnchio isn't to be messed with. Accompanied by a solid runtime in The Lies of P length, the latest glimpse makes no hesitation in showing off the satisfying-yet-punishing combat players will have the chance to master – in fact, you can begin mastering it right now.
Alongside the release of the new gameplay trailer, the Summer Game Fest 2023 showcase also reveals that the Lies of P demo is already available right now.
We were recently able to play the demo early for our Lies of P preview, and it didn't disappoint, so you should definitely look to jump in if you love a good soulslike.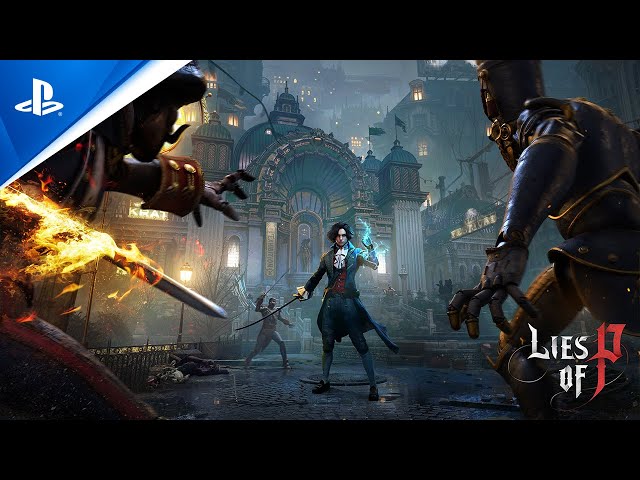 "The exciting new demo gives players early access to the first two chapters of Lies of P, including challenging boss encounters, introductions to key characters, and unique areas to explore," says Neowiz in a recent statement.
The developer says that "the demo features hours of gameplay, and allows players to freely explore the game's primary hub area, the Hotel Krat." Speaking about the game's influences, project director Jiwon Choi shares that "we hope the experience delivers on our creative approach to the Souls-like genre and interpretation of the Pinocchio lore and [we are] looking forward to seeing the response from our incredible community."
For those of you unfamiliar with Lies of P's premise, players will step into the shoes of the titular P, who is a puppet that "must fight his way through the city on his unrelenting journey to find Geppetto and finally become human." Supporting its gripping combat is the inclusion of "interesting narrative choices" in which players can tell more lies as P becomes more human.
The influences from Bloodborne, cited often as one of the best games ever made, are abundant and make Lies of P stand tall alongside plenty of other upcoming PS5 games that are on the horizon.