Whether HoYoverse's next RPG is open world has been a big topic of discussion recently, with many players asking the question: 'is Honkai Star Rail open world?'. Well, fret not because we have the answers to how HoYoverse is handling the environments and map in this exciting turn-based RPG.
If you're curious about Honkai Star Rail because of HoYoverse's other big RPG game hit, Genshin Impact, then we've got you covered. For example, you can find out all about Honkai Star Rail free to play and the Honkai Star Rail tier list of best characters before diving in on the Honkai Star Rail PS5, PS4 release date.
Is Honkai Star Rail open world?
Honkai Star Rail is not an open world game. Instead, there are various linear open zones that you are free to explore, which offer a range of resources, shops, chests, and of course, enemies to battle.
After Genshin Impact's success, it is strange that MiHoYo decided to go back to basics, however, it likely opted for a zone-based style of exploration given that Honkai Star Rail is a turn-based RPG, so more contained environments are a better fit.
Furthermore, you'll also be traveling to different planets and areas of space in Honkai Star Rail, so a traditional open world format like Teyvat in Genshin Impact does not work quite so well.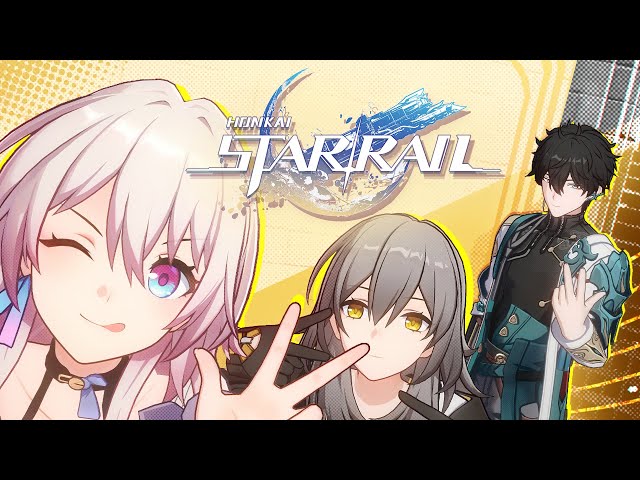 With that said, if you're a fan of the exploration element of Teyvat, then fret not. There will be plenty for you to discover as you explore the numerous zones that make up the Honkai Star Rail map, such as treasure chests, puzzles, quests, and combat encounters. The quests are a particular highlight, as noted in our Honkai Star Rail review.
That's everything there is to know about whether Honkai Star Rail is open world. From the many regions of the map to the diverse cast of Honkai Star Rail characters, there's a lot for players to discover and explore. Have fun, Trailblazer.