What are the Honkai Star Rail 1.3 banners? With the 1.2 update marking the end of the characters known ahead of release thanks to playtests, we're now entering uncharted territory. Well, we would be if HoYoverse and leaks weren't giving us plenty of information even ahead of the official announcement. Nevertheless, here are all the confirmed characters in the Honkai Star Rail 1.3 banners in phase one and two.
The Honkai Star Rail 1.3 banners will be the third big post-launch update to one of the best RPG games right now, and in many ways it's the most exciting one since we're now onto completely unseen characters arriving. These new arrivals are sure to shake up the best Honkai Star Rail team comps with flashy new abilities, perhaps even taking the top ranks in our Honkai Star Rail tier list.
Honkai Star Rail 1.3 banners
The Honkai Star Rail 1.3 banners are:
Imbibitor Lunae – Phase 1, five-star (Destruction: Imaginary)
Yukong – Phase 1, four-star (Harmony: Imaginary)
Asta – Phase 1, four-star (Harmony: Fire)
March 7th – Phase 1, four-star (Preservation: Ice)
Fu Xuan – Phase 2, five-star (Preservation: Quantum)
Lynx – Phase 2, four-star (Abundance: Quantum)
Hook – Phase 2, four-star (Destruction: Fire)
Pela – Phase 2, four-star (Nihility: Ice)
These characters were officially revealed on the Honkai Star Rail Twitter account, with character cards for Imbibitor Lunae, Fu Xuan, and Lynx, and have now been confirmed for 1.3.
These characters weren't all that surprising given old but reliable leaks by 'Team China' and 'Vississ' which suggested the Honkai Star Rail banner schedule details above that has now been confirmed by HoYoverse.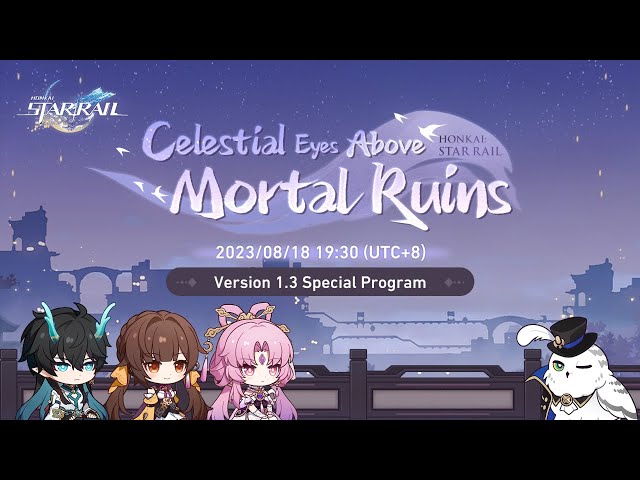 With these HSR 1.3 banners confirmed, they're certainly among the most exciting yet, with Fu Xuan and Lynx filling in blanks for a mono-Quantum team comp, and Imbibitor Lunae being one of the most anticipated characters yet.
The supporting four-stars are also strong characters, which is great considering the four-star roster often makes or breaks a banner. Having a brand-new four-star – Lynx – in phase 2 certainly helps.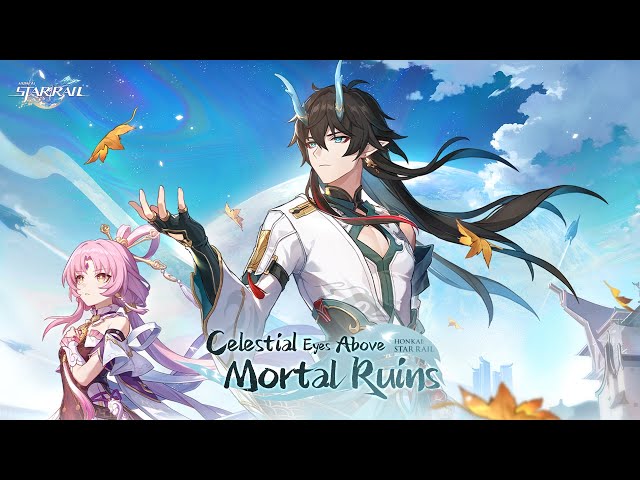 It's worth noting though that the rest of the four-star roster for the HSR 1.3 banners are rather lackluster given how frequently they have appeared so far, despite how strong they are. If you are yet to get them though, then it's your lucky day.
HSR 1.3 banners phase 1
Phase 1 of the Honkai Star Rail 1.3 banners, is being led by Imbibitor Lunae. This character is a five-star Imaginary Destruction unit and, chances are, you'll recognise them. That's right, Imbibitor Lunae is the first evolution of an existing character, putting a twist on Dan Heng with effectively a brand new character to use. Their dragon spirit and style has already got many fans excited about their release, let alone the new abilities they have.
The four-stars for phase 1 are Yukong, Asta, and March 7th. Yukong matching IL in terms of being Imaginary makes sense when considering the parallel with Fu Xuan and Lynx. Meanwhile, Asta and March 7th remain some of the best four-star characters available in the game, and scale well with Eidolons.
While you patiently await the arrival of Imbibitor Lunae, why not check out the best Honkai Star Rail Dan Heng build, so you can get the surprisingly strong Wind DPS up to scratch?
HSR 1.3 banners phase 2
Phase 2 of the HSR 1.3 banners will see the arrival of Fu Xuan and Lynx. Fu Xuan is a five-star Quantum character following the Path of Preservation. She'll no doubt be a great addition to mono-Quantum teams filling in the tank role alongside Seele as the DPS, and Silver Wolf as a sub-DPS and debuffer. To complement this, Lynx is also arriving in phase 2 of the 1.3 banners, being the first Quantum Abundance character so far. This will make them a valuable healer in many teams, especially in a mono-Quantum team comp.
To find out more about these great Quantum characters that are about to get even better, we've got details on the best Honkai Star Rail Seele build and Honkai Star Rail Silver Wolf build right now.
Fu Xuan and Lynx are joined by Hook and Pela. While the pair aren't in-keeping with the other two Quantum characters in terms of damage type, they do provide variety in terms of role – Hook being Destruction and Pela being Nihility.
And that's all there is to know about the Honkai Star Rail 1.3 banners based on official news from HoYoverse. With several impressive characters on the way, it won't be easy picking who to spend your precious Honkai Star Rail Stellar Jade on. Though, with a thorough understanding of the Honkai Star Rail pity system and the currently active Honkai Star Rail codes, you can improve your chances. Good luck.