Venturing outside the single-player thrills of GTA 5 leaves Los Santos open to a world of possibilities in GTA Online, especially when it comes to stocking up your garage with badass vehicles. Rockstar Games is giving car enthusiasts a treat with the latest GTA Online weekly update, by unveiling the return of the elusive Toundra Panthere, which you'll want to snap up as soon as possible.
Originally debuting in December of last year, the GTA Online sports car quickly became a hit with players due to its sleek design and agile speeds around Los Santos' many highways. However, the vehicle was removed in February and word of its return remained tight-lipped by Rockstar Games. "A refresh of a classic, the Toundra Panthere (Sports) is a stunning testament to the timelessness of French engineering," says the Red Dead Redemption 2 developer in the recent Rockstar Newswire post.
The Toundra Panthere is coming back to Legendary Motorsport storefronts in GTA Online, but it won't be available for too long, as the vehicle remains a non-permanent addition to the game. "Pick one up through [to] May 17," Rockstar confirms.
It is available right now for players to purchase, but you might need to pull off a few quick jobs first to gather the GTA cash needed to fulfill its whopping $2,170,000 price tag.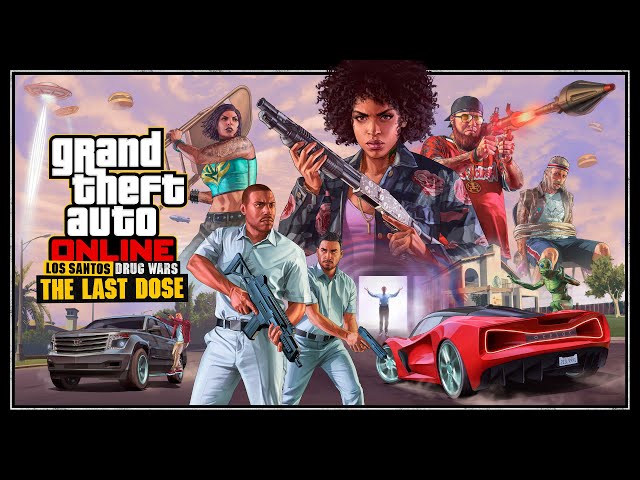 Other than the Toundra Panthere, players looking for other vehicular delights may want to divert their attention to Rockstar's latest array of offers within the city: "Walk through the doors of the Premium Deluxe Motorsport showroom and browse Simeon Yetarian's latest collection of vehicles." The following vehicles are up for grabs, with a tasty discount applied for some of them:
Ocelot Locust (Sports, 30% off),
Declasse Tahoma Coupe (Muscle, 30% off)
Dundreary Virgo Classic (Muscle)
Willard Faction (Muscle)
Declasse Moonbeam (Muscle)
Meanwhile, if you fancy yourself lucky, the new GTA Online Podium Vehicle is a doozy too. "This week's top prize seen spinning on the podium is the Vapid GB200 (Sports)," the blog iterates. Though, you'll only have until May 18 to try and win it for yourself.
Of course, we're all thinking about that ultimate dream. The GTA 6 release date is perhaps the hottest question in the GTA community right now. Well, while Rockstar Games isn't letting any core details out into the wild just yet, we do have a series of hints through GTA Online to scour through. Rumored to be set in the iconic location of Vice City, it is unlikely that the story of Tommy Vercetti will be addressed as GTA 6 is the latest entry to the 'HD era' of the franchise.
But anything can happen, and if there happens to be GTA 6 DLC in the future, we'd love to see that beautiful blue Hawaiian shirt one last time among the ranks of upcoming PS5 games.