Can you believe it's been almost a decade since GTA 5 was released? Us neither. Luckily, the new GTA Online Los Santos Drug Wars update is here, keeping players busy. However, a potential tease for Vice City appearing in GTA 6 has also been found in GTA Online's files, and it's got fans excited.
GTA Online Los Santos Drugs Wars adds new missions and GTA podium cars, but a tease for the iconic location Vice City has GTA 6 fans intrigued. The discovery from GTA 5 enthusiast 'Classique' focuses on an unreleased T-Shirt. Presumably hidden in the game for GTA Online's forthcoming taxi update, 'Classique' claims "the skyline in the background is not from Los Santos" in part to its tropical trees and vibrant aesthetic.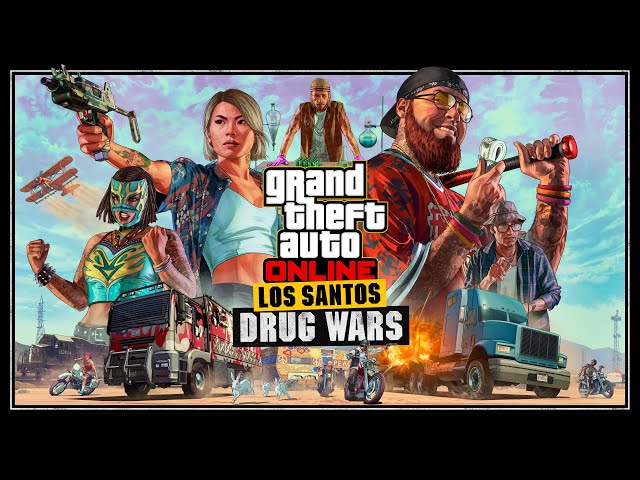 We're sure that you're thinking it too: could this really be Vice City? Earlier this year, Rockstar Games were the victim of a massive GTA 6 leak. Hundreds of assets, testing videos, and more spread like wildfire. But the reveal of returning to Vice City ignited the spark of GTA 6 fans everywhere.
Clues for GTA 6 have previously remained scarce, but this didn't stop Rockstar Games from leaving a small hint in GTA San Andreas Definitive Edition. The clue depicted a suburban house, again, surrounded by palm trees.
While it's all but confirmed that GTA 6 is taking players back to Vice City, Rockstar Games is likely to have drastically changed the map though, just like the HD-era renditions of Liberty City and Los Santos before it. It'll be some time before we find out, so keep occupied with the PS Plus Extra and Premium December 2022 games lineup.