How do you solve the FC 24 Puzzle Master SBC? If the name doesn't already give it away, the Puzzle Master SBC looks to test your squad-building skills to the max. In past FIFA titles, it's always been a difficult challenge to complete in the League and Nation Hybrid set, and while things have gotten a little easier in FC 24, it's still going to bamboozle plenty of players. If that sounds like you, we're on hand to show you the easiest and cheapest FC 24 Puzzle Master SBC solution.
SBCs are one of the most popular ways of getting free FC 24 packs, and while there's a great reward on offer for completing Puzzle Master, it's not an easy one to tick off your list. We here at The Loadout have solved plenty of SBCs in our time, and we're on hand again to guide sports game fans through this one too.
FC 24 Puzzle Master SBC solution
To solve the FC 24 Puzzle Master SBC, you need to pick two primary leagues with lots of Gold players from a wide range of nations, build chemistry using nation and club links, then boost the overall team rating with players from alternative leagues.
That sounds daunting, and the general requirements look pretty scary as well, as they ask for exactly five leagues and exactly six nations. In practice, it's actually more straightforward than you think. We'll walk you through our example, and then you can apply our method to fit whatever players you already have sitting in your club.
In our solution, we picked the Bundesliga and the D1 Arkema as our two core leagues, but you can basically pick any two leagues that feature decent-quality players. What you want to do is build chemistry with players from these leagues using similar nations and at least two club links (here we have our GK and CB from Union Berlin, and our two CMs from FC Fleury). However, you should note that you can only have two players from the same club, so for example if we had three players from Union Berlin, we would fail this puzzle. Here are some leagues that would be perfect to use as the core for this SBC:
D1 Arkema
Barclays WSL
Premier League
Bundesliga
La Liga
Serie A
Liga Portugal
Between these eight players, you should be able to hit the chemistry requirement for the team, which is a total team chemistry of 20.
Then, with the remaining three players, you can relax somewhat. They don't have to give any more chemistry, so you don't have to worry about their position, but the main purpose of these three players is to add in your remaining three leagues. In our example, we've got a player from the Premier League, the Belgian Pro League, and the Turkish Super Lig.
These three players can also be used to basically fill in any other requirement gaps you have – they can boost your team rating if needed, or they can add a nation if you haven't yet hit the six nation requirement.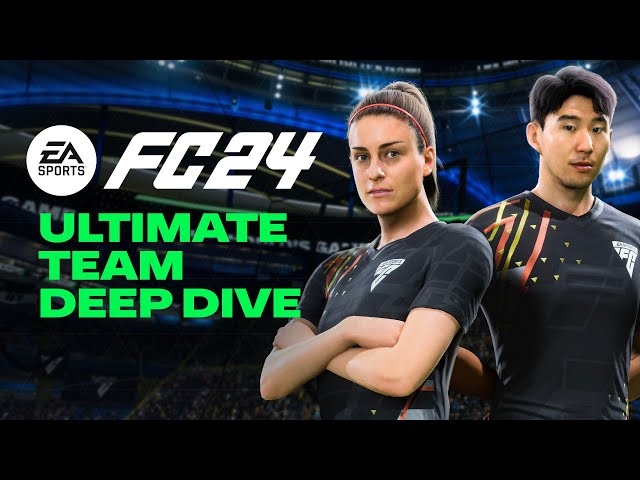 FC 24 Puzzle Master SBC requirements
The requirements for the FC 24 Puzzle Master SBC are:
Exactly 5 leagues
Exactly 6 nations
Maximum 2 players from the same club
Minimum 80 overall team rating
Minimum 20 overall team chemistry
These are a confusing set of requirements at a first glance, but as we've illustrated, they can be solved without too much of an issue and without spending too many coins either.
If you have some players in your club rated between 77 and 82 that you're not thinking of using in your main squad, we recommend sacrificing some of them as a starting point for this SBC to cut down on the overall cost of buying players for it.
We also highly recommend starting this SBC as a concept squad first, so you can be totally sure that you're hitting all the requirements before committing to buying players – the overall team rating in particular could catch you out if you're not careful.
So that's how you can complete the Puzzle Master SBC in FC 24. This is just one of a trio of complicated SBCs that you'll eventually face, so check out our guides to the FC 24 First XI SBC and the FC 24 Around the World SBC as well. If you want to master more than just puzzles in this year's game, check out our picks for the best FC 24 Evolutions upgrades so you can make the most of this brand new mechanic.