How do you solve the Around the World SBC in FC 24? The Hybrid Nations SBC set offers up some great packs as rewards for completing it, but solving the final puzzle in the set, Around the World, can give players a bit of a headache. Fear not, because we're here with a cheap and easy solution as well as some general guidance on how you can find your own FC 24 Around the World SBC solution using what you have in your club.
When it comes to getting free FC 24 packs early doors, SBCs are a great way to earn them, but it's tricky puzzles like Around the World that could get in the way. Don't worry though, sports game fans, because we here at The Loadout are seasoned SBC-solvers, and here we'll take you through how to nail all the requirements and find a simple, cheap Around the World SBC solution.
FC 24 Around the World solution
The best way to solve the FC 24 Around the World SBC is to pick two affordable leagues with diverse nationalities, players rated over 80, and players than can play in the LWB and RWB positions – the two hardest ones to fill.
As we're in the early stages of FC 24, it's tricky to give an absolute answer on the cheapest solution to this puzzle, but this general advice will still help you keep the cost down and potentially solve it using players you already have in your club.
In our Around the World SBC solution, we used players from La Liga and the NWSL. These leagues are particularly good to use, as there are a few affordable options for both the LWB and RWB slots that this SBC's 5-2-1-2 formation throws at you. Remember that this year players can slot into alternate positions without the need of a position modifier card, so even if you see a card with LB as its main position, make sure to check that it isn't also compatible as an LWB, for example.
As you can see from our solution, you essentially need five players from one of the leagues and six players from the other, all in a compatible position and able to give chemistry to each other. You don't have to worry about clubs – if every player was from a different club, you'd still have enough chemistry to get past the threshold for this challenge. You do have to make sure you've got a diverse spread of nations, though. Note that Around the World needs exactly ten nationalities, so two players are OK to share the same nationality (in this instance, our LWB and RWB are both from the USA).
One other thing that could catch you out is the overall team rating requirement of 81. Make sure you're using players in the 80-83 overall rating ballpark. We highly recommend doing what we've done here and make a concept squad first to make sure the players you want to use add up to the right overall team rating – there's nothing worse than buying players for an SBC, only to find your one rating under the requirement.
Here are some other leagues that you should look at using to complete Around the World:
NWSL
La Liga
Bundesliga
Serie A
Premier League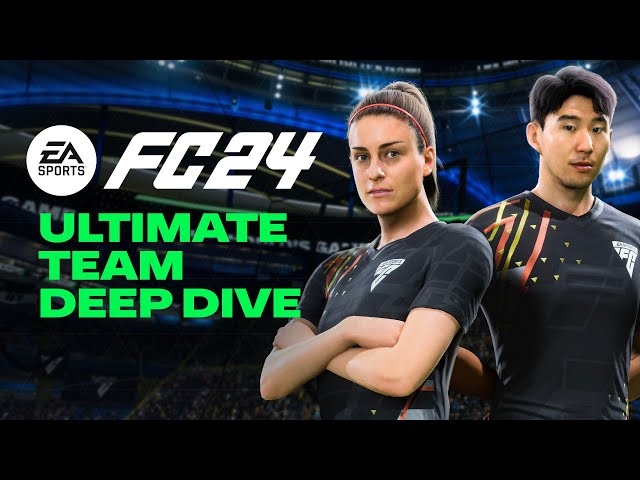 FC 24 Around the World SBC requirements
The requirements for the FC 24 Around the World SBC are:
Exactly 10 nationalities in squad
Minimum 8 Rare players
Minimum 81 team rating
Minimum 2 chemistry points on each player
Minimum 24 total squad chemistry
At a first glance, the requirements for this SBC do look a bit scary, but in reality, it's a fairly straightforward one to solve just as long as you follow our guidance above. The thing that will catch most people out is that 81 team rating so we'll reiterate once again: make sure you build a concept squad first to be 100% sure your team will meet this requirement.
So that's how you can solve the Around the World SBC in FC 24. We've also got excellent solution guides for the FC 24 Puzzle Master SBC and the FC 24 First XI SBC too. If you're also into Career Mode as well as Ultimate Team, check out our picks for the best FC 24 Wonderkids that you should be scouting and signing.