How do you solve the FC 24 First XI SBC? Of all the introductory foundation SBCs, the FC 24 First XI solution is arguably the trickiest and most expensive if you don't have an easy or cheap way to complete it. Luckily, we're on hand to show you a solution that won't drain your coin balance so that you can tick off the Hybrid Leagues set and grab those excellent packs as a reward.
Why is the First XI SBC so tough in EA FC 24 though? Well, it's because it requires you to think about chemistry, the players' FC 24 ratings, their rarity, and most importantly, their leagues. This SBC can only be completed if every single player is from a different league, and in past FIFA games, this is the challenge that has caught players out the most. Things are somewhat easier in FC 24, but it's still a bit of a brain-bender for sports game fans looking to get some free FC 24 packs.
FC 24 First XI solution
The cheapest and easiest way to solve the FC 24 First XI SBC is to use nine Gold Brazilian players from different leagues, and the two cheapest Gold players you can find from two other unique leagues.
While Brazil is the easiest nation to find unique players for, especially if you haven't got a club stocked up with players, First XI can also be solved using a core of nine players from France, Germany, The Netherlands, or Portugal. If you've got a load of fodder in your club already, keep an eye out for useful players from these nations to dictate which nation you'll stick with for the rest of the puzzle.
Below is an example of how we solved the First XI SBC in FC 24 using a Brazilian core. If you want to find your own solution, you can test your lineups with the Futwiz EA FC 24 squad builder.
ST – Leo Baptistao
LM – Pepe
CM – Igor Coronado
CM – Fred
RM – Kerolin Nicoli
CDM – Todd Cantwell (or any random Non-Rare Gold player from a unique league)
LB – Iago
CB – Kathellen Sousa
CB – Juan Jesus
RB – Leticia Santos
GK – Gernot Trauner (or any random Rare Gold player from a unique league)
The core nine players from the same nation will get you over the chemistry threshold for this challenge, so the final two spots can be filled in with pretty much any Gold player you like, so long as they aren't from any of the leagues you've used already.
Finding players in each position is a bit easier this year than it has been in past FIFA games, as players can slot into their alternative positions without the need for a position modifier card. So for example, our striker for our solution, Leo Baptistao, appears as a RM but can slide into the ST spot thanks to it being one of his alternate positions.
If you use only players bought off the Transfer Market, this solution should cost you no more than 8,000 coins to compelte.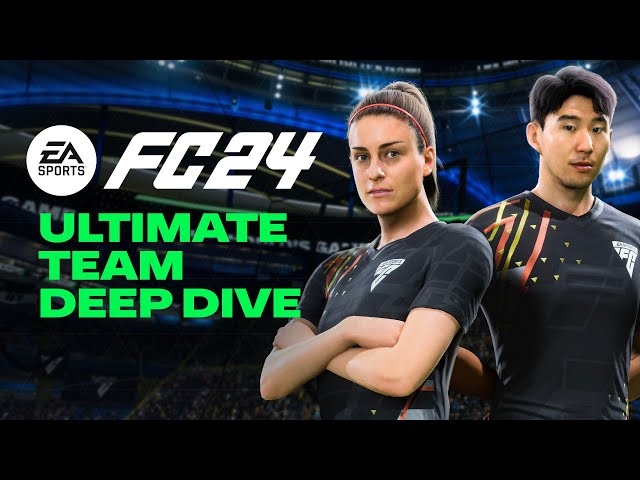 FC 24 First XI SBC requirements
The FC 24 First XI SBC requirements are:
Exactly 11 Leagues
All players Gold
Minimum 7 Rare players
Minimum 27 total squad chemistry
Using the same methodology we've used for our solution above, you'll meet all of the requirements for the First XI SBC. Remember, before committing to our Brazilian player method, be sure to check your club for what players you already have – if you have several French, Dutch, German, or Portuguese players that are compatible with this SBC, it might actually save you some coins to go down that route instead.
So that's our complete guide to the First XI SBC in FC 24. We've also got in-depth solution guides for the FC 24 Puzzle Master SBC and the FC 24 Around the World SBC too, so that you can blast through the foundation sets to earn those glorious rewards.