EA Sports' FC 24 is closer than ever and the veteran sports game developer (and consistent deliverer of some of the best soccer games out there) has just confirmed which new FC 24 Icons we'll be seeing in FC 24 Ultimate Team. With some of the beautiful game's best players added to the selection of FC 24 Icons transitioning from FIFA 23, the selection of stars available for your squads has never been better. If you want to know who is actually on the list, though, keep reading for all the new FC 24 Icons ratings and why they're there.
Ahead of the full FC 24 release date, EA Sports has revealed that the following eight players are going to be icons in FC 24:
Mia Hamm
Zico
Bobby Charlton
Camille Abily
Birgit Prinz
Homare Sawa
Kelly Smith
Franck Ribery
If you want to know why each player made the cut, allow us to explain. It's really quite simple when you look at what each of these players has achieved in their respective careers.
Mia Hamm isn't just the first woman to be inducted into the World Football Hall of Fame – even though that's an incredible feat. Oh, no. She's also the first winner of the Women's World Player of the Year award and a two-time Women's World Cup champion. Throughout her career, she has scored 158 goals in 276 international games and 128 goals in just 144 club appearances. Hard to argue with that, if you ask us.
If you like your dead ball scenarios, you'll know all about Zico. He netted an impressive 101 free kick goals during his career in the 1970s and 1980s. As a creative playmaker, he was instrumental in winning a number of trophies at Flamengo and is regarded as the best Brazilian player to never win a FIFA World Cup – sadly only coming third in 1979.
If you're an English soccer fan (we're sorry we called it soccer), you'll know all about who Sir Bobby Charlton is. If not, allow us to explain. He's only one of nine players in history to win a FIFA World Cup, a UEFA Champions League, and the Ballon d'OR during his career and easily looks like one of the best FC 24 CAM options available at launch. He was the highest goalscorer for England until Wayne Rooney came along in 2017 and Harry Kane followed suit in 2022. But, his record of 49 goals in 106 international appearances is still more than impressive. Especially if you throw a World Cup in there as well.
If you're looking at a more prolific player in the women's game, though, you're going to have a hard time finding anyone as outstanding as Camille Abily. Winning five UEFA Women's Champions League titles in just eight years with Olympique Lyonnais is no small feat, and she did all that while consistently netting over 15 goals a season towards the end of her impressive career. So close to being a member of the illustrious 'Gullit Gang', Abily is going to be a CM worth keeping – if you're fortunate enough to pack her.
However, if you're looking for one of the best FC 24 strikers, Birgit Prinz should be someone you consider. This 92 OVR player is a two-time FIFA Women's World Cup champion, a three-time FIFA World Player of the Year winner, and an eight-time German Player of the Year winner – from 2001 until 2008. Hard to argue with those achievements, isn't it?
Well, Japanese midfielder Homare Sawa may have something to say about that. She's the record-holder for the most international caps (205) and international goals (83) for Japan and a woman who has won the league 11 times in her 24-season career. You don't get success like that without being an outstanding player and Sawa's impressive stats make her a woman to keep an eye out for in your FC 24 packs.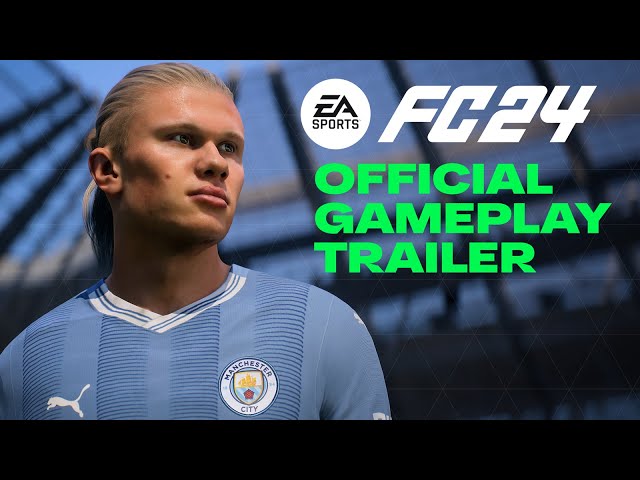 England's Kelly Smith is another woman you should look to try and get in your squad. With five league titles, five FA Cups, and a UEFA Women's Champions League win with Arsenal, it's safe to say that Smith has proven herself as a prolific player in the WSL and WPS. Despite being hit with an injury, she also remains England's second highest goalscorer.
Finally, we have Franck Ribery – a French winger with a knack for winning titles with Bayern in the Bundesliga. He's the first player to win both the French Player of the Year and Germany's Footballer of the Year and a true star of his generation. With 89 PAC and 90 DRI, this Icon is going to be lethal down the left side of your squad and well-worth picking up if you can.
Happy with those options? You can learn more about some of the FC 24 Heroes – players who didn't quite make the cut when it comes to Icons – right here. Or, if you want to build your squad from the ground up, you can read up on everything we know about FC 24 Ultimate Team Evolutions here. This could be one of the best sports games we've seen in a long time, and we're all so close to giving it a go.