Fable was announced during the Xbox Games Showcase back in 2020 with a cinematic teaser ahead of the launch of the Xbox Series X|S. Since then, fans of Lionhead Studio's original fantasy franchise have waited with bated breath for a chance to once more don the title of hero and set off on adventure. But, when is the Fable release date? We've compiled everything we know about the game's launch, its gameplay, and more below to help sate your adventurous appetite.
The teaser trailer gave us something of an insight into the darkly comedic tone being explored by the new game. With Lionhead Studios now defunct, developer duties have fallen to Playground Games, the studio behind Forza Horizon 5 and the entire Forza Horizon series. The team expanded significantly in 2018 to take on Fable, with the game supposedly in development from then on. Quite the turn for Playground Games, but given the variety and polish given to most Forza Horizon games, it's an exciting team to helm the new game nonetheless.
Fable release date speculation
There has been no confirmed release date for the new Fable game, so expect the game to come out at the earliest in 2023, but more likely closer to 2024.
Usually at this time in a game's development cycle, if it is nearing release, we will have seen a good deal more gameplay, and so far we haven't seen any. Still, perhaps we'll see a new trailer at the Xbox Bethesda showcase as part of Summer Game Fest.
Fable gameplay
So far, Microsoft and Playground Studios has been rather hush-hush on gameplay reveals. The only content we've seen of the game so far is the original reveal trailer.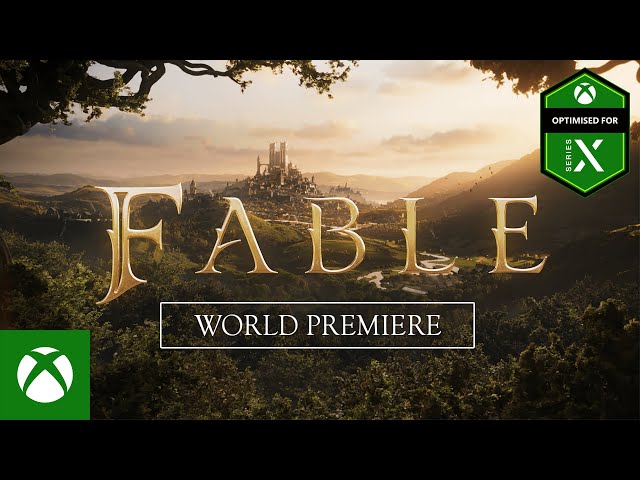 We know that it will be a return to the original fantasy adventure combat of the series' earlier titles, steering away from the beat 'em up style of the more child-friendly Fable Heroes, and likely quite a bit distinct from the 2012 Xbox Kinect-enabled title Fable: The Journey. Beyond that, however, we'll just have to wait to find out.
While we wait for an official Fable release date, consider checking out our Xbox best RPG games list for more adventures to help pass the time while we wait.