Photo modes are awesome tools to have at your disposal, and when you look at videogame subcultures, few are as passionate and creative as those that obsess over in-game photography. However, despite 2022 delivering so many visually stunning and memorable games, the art of making a great photo mode appears to be suffering somewhat.
Many of this year's enormous releases launched with disappointing photo modes that made capturing epic screenshots more difficult (particularly on consoles), despite the graphical beauty of the games themselves. Some sequels decided not to innovate on their existing photo modes, and some of the best PS5 games and best Xbox Series X games released without a photo mode at all.
Despite developers and publishers generally giving less attention to photo modes, one expert says that 2022 was still massive in terms of growth for the community of players that enjoy them.
"On one hand, the virtual photography community did impressively expand again, and with that, the overall quality of productions we can find went up," says Ludovic 'Shinobi' Helme, a virtual photography enthusiast that has consulted with multiple studios, such as Arkane and Dragonis Games, about building photo modes. "It is truly jaw-dropping. People get better at photography, and games get more beautiful every day… a perfect synergy.
"On the other hand, some of the newest photo modes we got this year were not fully satisfying, let's face it – it's rare that they are. Although [it's clear] studios and marketing departments see why it's a very important feature to have, they sometimes lack a bit of true dedication,time, budget, or knowledge to develop the best tool possible. We're getting there, but there were some steps back too."
So which games in 2022 broke the mould and delivered above-par photo modes, and which games really underdelivered in the eyes of Shinobi?
A Plague Tale Requiem is a game they hold in high regard for its "efficient" yet "simple" photo mode that is "a true upgrade" compared to its predecessor.
"[A Plague Tale Requiem has] some very rare features for a triple-A game, such as control of the photo mode in cutscenes and no collision camera, which is usually only available to PC players using camera tools."
This, unfortunately, pales in comparison to three of the biggest releases this year, which Shinobi feels missed the mark on photo modes.
"Even if it hurts to say it, the biggest let down came from God of War Ragnarök, and I truly hope they'll have the opportunity to upgrade it," they tell us. "The game surely deserves better. We don't know the reasons why the photo mode came late and even shortened (not by a lot, but some features are gone, like the autofocus on different characters) compared to the 2018 one, which might be a first for a sequel, as far as I am aware. But instead of blaming studios who actually still try to put something up, I'd say the worst [culprits] are the ones who give us amazing worlds and no means to shoot it on console. Yes, I'm looking at you Stray, and you too, Elden Ring."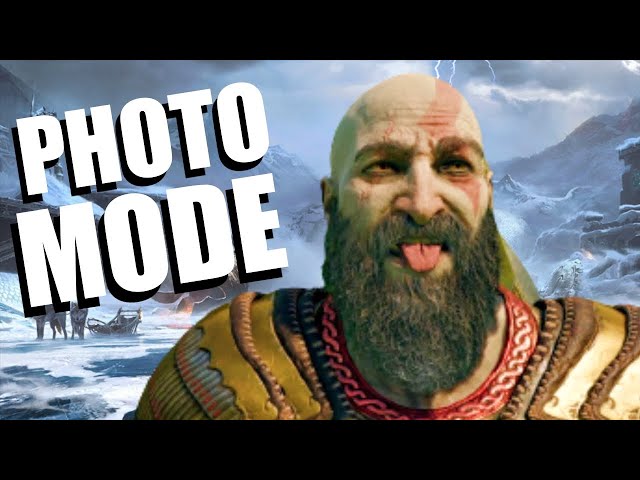 While many big titles have lacked decent photo modes either at or around launch, 2022 has seen several games add them in as extra content later down the line. Deathloop, GRID Legends, and Dying Light 2 were among those to do this, while photo modes were also included in newer versions of older titles – the most recent example being The Witcher 3's current-gen re-release.
Although preferable to have these features in a game at launch, Shinobi acknowledges why this trend exists. Not only is it a "viable strategy" when it comes to marketing and renewing interest in a game post-launch, but delaying the release of features like photo mode can help alleviate crunch and ensure a better quality when it finally does arrive. However, they do want to see a change in attitudes and for developers to put more resources into creating great photo modes.
"Studios have no excuse anymore," Shinobi says. "We tell them all the time what we need to showcase their games to the best of our capacity."
Right now, there are incredible images being shared all over social media for games such as The Witcher 3 and Ragnarok, but the lack of expertly crafted shots from games like Elden Ring is stark in comparison. Despite boasting a stunning open world and even a community of Elden Ring fashionistas, community-made PC mods are the only way to take a great snap.
Hopefully we'll get some well-made photo modes for some of the biggest upcoming PS5 games and upcoming Xbox Series X games in 2023.
Interview conducted by Jess Wells.