What is the Destiny 2 Perpetualis god roll? That question is no doubt at the top of your mind if you're looking for a Strand auto rifle since there's currently very few Strand weapons to choose from. Well, we've got you covered with the Destiny 2 Perpetualis god roll and how to get Perpetualis during Season of Defiance.
The Destiny 2 Perpetualis likely won't be stealing a place on our best Destiny 2 PvE weapons list, but it does fill a niche and can work surprisingly well in Strand builds. Besides Perpetualis, there are several other Destiny 2 Lightfall weapons to add to your collection.
Best Destiny 2 Perpetualis god roll
The best Destiny 2 Perpetualis god roll for PvE is Envious Assassin and Hatchling with Arrowhead Brake and Accurized Rounds, paired with a Range or Stability Masterwork.
This Perpetualis god roll focuses on reducing the downsides of this weapon, starting with Arrowhead Brake to reduce recoil and Accurized Rounds to improve range. Perpetualis is surprisingly jumpy which can make getting precious hits rather tricky. However, with just these two perks you'll be dramatically improving the control of the weapon.
From here, you're going to want Envious Assassin and Hatchling for main Perpetualis perks, both of which are new perks with Lightfall. Envious Assassin will overflow the magazine if you get rapid kills with other weapons before swapping to Perpetualis. If you pair Perpetualis with a strong Energy weapon type like a grenade launcher or fusion rifle, then this will be easy to activate. Hatchling, on the other hand, creates a Threadling upon precision final blows or rapidly defeating targets. This is great for Strand builds, especially if you're making extensive use of Threadlings already. However, you could swap Threadling for Target Lock if that's more your style. This is also more versatile if you're not using Strand.
For a Perpetualis PvP god roll, you'll likely want to swap Envious Assassin for Zen Moment, and Hatchling for Eye of the Storm or Target Lock. These perks are much better suited for Crucible as they don't require kills to improve the weapon. Maintaining target and boosting damage will take you a long way with this weapon, as Perpetualis is surprisingly good in PvP.
Thankfully, getting a Perpetualis god roll is made easier by the fact that this weapon is one of the Destiny 2 Lightfall and Season 20 craftable weapons. If you can't get a god roll Perpetualis to drop, then earn the crafting patterns and craft your perfect Perpetualis roll.
How to get Perpetualis in Destiny 2
To get Perpetualis in Destiny 2, either complete Defiant Battlegrounds, redeem Defiant Engrams, or craft the weapon once you've earned the crafting pattern.
Being a Season of Defiance weapon, Perpetualis can be earned through almost any activity. Whether you're completing Destiny 2 Defiant Battlegrounds, Vanguard Ops, Crucible, or so on, you're in for a chance of earning Perpetualis as a random drop.
If you're eager to get your hands on Perpetualis, however, then opening Defiant Engrams, using Destiny 2 Defiant Keys, and earning the crafting patterns are your best bet.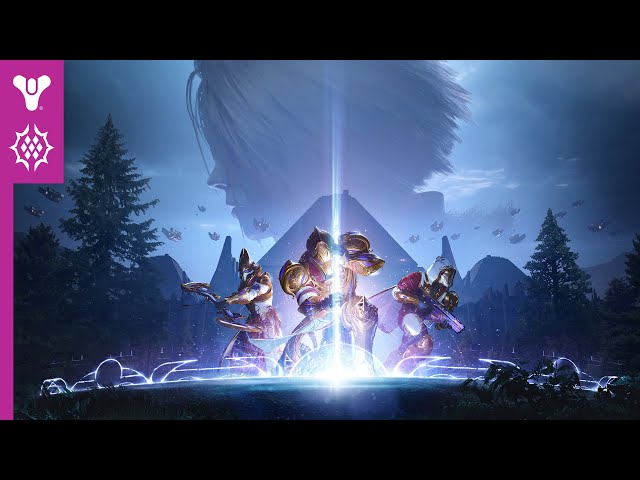 What is the Destiny 2 Perpetualis?
The Destiny 2 Perpetualis is a 600 RPM Strand auto rifle that can be earned during Season 20: Season of Defiance.
Currently one of only a handful of Destiny 2 Strand weapons, Perpetualis is a great legendary alternative to something like the Destiny 2 Quicksilver Storm. It won't deal as much damage as that Exotic option, it will free up space for an Exotic heavy or special weapon while still giving you the opportunity to use a Strand weapon. With perks like Hatchling having arrived alongside Strand weapons and abilities in Lightfall, there's a lot of potential for Strand builds.
That's everything there is to know about the Destiny 2 Perpetualis Strand auto rifle, including the best Perpetualis god roll and how to get it. For more great weapons to add to your collection, find out about the Destiny 2 Synchronic Roulette god roll and Destiny 2 Circular Logic god roll.