While we're still a short wait away from Destiny 2 Lightfall's launch, we know a fair bit about the Neptunian city of Neomuna already. From massive, neon-lit skyscrapers to the imposing ship of Emperor Calus, there's a lot of variety in terms of the environment. However, Bungie's latest ViDoc has revealed that Neomuna might have the coolest Lost Sector in Destiny 2 so far.
Among the various locations that have already caught players' eyes in early clips and screenshots of Neomuna is what looks to be an arcade. Well, it turns out that this is the Thrilladrome, and yes, it's a proper arcade. Gameplay footage supplied to the media ahead of the ViDoc dropping shows dance mats, claw machines, and your typical, classic arcade games machines. There's even one arcade game that's decorated with what look to be fake Thrall on top of the unit.
It looks like an awesome area to explore, and now we also know that the Thrilladrome is going to be one of Neomuna's Lost Sectors too. Judging from the gameplay snippets we've seen, this Lost Sector will be full of mainly Vex enemies.
While a lot of Destiny 2's Lost Sectors are more gritty, serious, and off the beaten track, there are a couple that break the mould. For example, the Tangled Shore (which now resides in Bungie's content vault) had a famous Lost Sector that was essentially a rowdy Fallen nightclub with music blaring, called The Empty Tank.
To see Bungie try and make some more memorable and diverse Lost Sectors again is refreshing to see, and if the theme runs true throughout the entire Lost Sector, Thrilladrome could be the game's most unique one yet.
We also learn a lot more about Neomuna's diverse environment in the ViDoc. The city apparently has a beach area you can explore, where the sand is made of diamonds.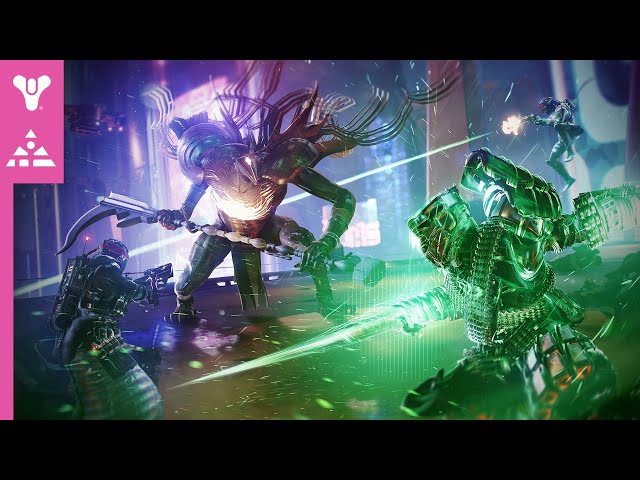 There is also the Pouka Pond, which should also reveal more about what a pouka actually is. Aside from Elsie Bray, the Exo Stranger, owning one of the floating, fish-like creatures, we know very little about them.
While it looks like an absolutely enormous, sprawling city, it sounds like you won't be getting lost too often in Neomuna. During a Q+A at a media preview event, Bungie says that the Neomuna play space is around the same size as Savathun's Throne World, and will have a similar "three-bubble", looped layout.
Neomuna is shaping up to be an amazing destination for the action to come in Lightfall, and is of course where we will learn all about the new Strand subclass. Keep a note of our guides on the best Destiny 2 Hunter builds, Destiny 2 Warlock builds, and Destiny 2 Titan builds, as we'll be sure to drop some epic new Strand setups and loadouts in there once Lightfall and the Season of Defiance release date arrives.