If there's one thing Destiny 2 players want more than The Final Shape release date right now, it's answers to all the questions created by Bungie's Lightfall expansion. While the Season of the Deep is starting to pull us a little closer to the truth, every time one question starts to get answered, we end up needing to ask several more. It's a little frustrating, sure, and the Lightfall ending left a sour taste in more than one Guardian's mouth, but it's all part of the plan. Bungie has reaffirmed answers are coming, they just might not arrive in the order you want them to – or when you want them.
Discussing Destiny 2's Season of the Deep, the Lightfall expansion, and the next two seasons building up to the Final Shape expansion, several Bungie developers spoke to select media outlets in a roundtable format aiming to answer questions about – rather ironically – why Lightfall has left us all with so many questions.
Whether you're someone who works on their best Hunter build, or just keeps an eye on the Iron Banner Schedule, the narrative in Lightfall was a little lacklustre. Although, it looks like that was intentional and – eventually – we should find ourselves with some sort of resolution.
"There are so many curtains to drop… It feels great to explore and reveal some of the story", senior narrative director Robert Brookes explained, as per reporting by Press Start. "We'd always planned that Lightfall would lead into a period of answers, but not necessarily answering them as it happened."
What does this actually mean? Well, it means that we're not going to get the answers we want when we want them. However, this is all part of the "narrative experiment" Bungie is undertaking – as per GamesRadar's reporting. So, while we should get some more thrilling narrative content while you sort out your best Titan build, we might be waiting a little while before it becomes relevant to the big unanswered questions Lightfall has left us with.
"These are some of the most serialized and interconnected seasons we've ever done", Brookes added, "[Season of] Defiance and [Season of the Deep] are kind of like the fallout from Lightfall… There's a lot of narrative threads that were left very intentionally unresolved… Some of the narrative arcs might be done in a different way, and that's very intentional."
This narrative fallout, though, isn't being told in an order that makes a lot of sense to all of us just yet, and the recently-released Season of the Deep Week 5 cutscene is a fantastic example of that. In this animation, we start delving into the origins of the game's main antagonist, The Witness. It doesn't give us everything, but it does start to explain the motivations behind the apparent villain – which is certainly a good thing.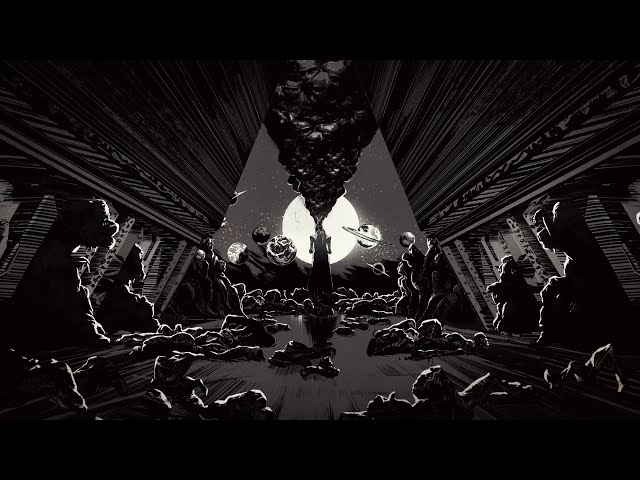 However, this nugget of information came as something of a surprise to a lot of Guardians out there and there's no telling when the next one will drop. It could be next week, or it could be in a matter of months. When asked about the plan for Season 22 and Season 23, which will lead into The Final Shape, Brookes explained that Lightfall is "a bridge" – not another "ramp-up" like Beyond Light and The Witch Queen.
"In a lot of our previous releases, the seasons ramp up to a major expansion which is kind of like the end of that story… Lightfall is a bit of a different experience in that it isn't just another ramp-ip, it's a bridge… there's fallout, the deconstruction of events that happened and the way characters react to it. Each Season will hand-off to the next more immediately than before."
So, as strange as it seems as the moment, it sounds like there's much more value in the seasons between major expansions than there were before – and this is going to continue for the forseeable future. You could already argue that Destiny 2 is one of the best games of all time, when you think about how impressive it is to keep a live service game alive for so long, but this could really improve upon it's already excellent narrative offerings – eventually. As Brookes puts it, "the answers that are coming out and the questions that were raised here that are being answered is the payoff to the setup that was Lightfall".
Senior narrative designer Nikko Stevens has also added that "[Bungie] aren't done giving answers and reveals in the seasonal content leading up to Final shape… There are definitely more things that are [going to] be touched upon that have come out of Lightfall, and there are more things that have come out of the Veil Containment activity".
So, if you're worried that all of this strange storytelling is going to put you off getting to grips with the best Warlock build out there and diving into a raid with some of the best Desitny 2 weapons on offer, just know that – as Stevens puts it – "those answers are coming". We just don't know exactly when, or in what order, they'll arrive in.