How do you unlock the Doom Chainsaw in MW2 and Warzone? From Snoop Dogg to Lara Croft, Spawn, and even Lilith from Diablo 4, CoD has seen a lot of different crossovers as of late. Perhaps the coolest of all though, is actually the MW2 Doom Chainsaw and Warzone Doom Chainsaw item. Yes, Doomguy's iconic chainsaw makes a grand entry in Season 6, so here's how to unlock the Doom Chainsaw in MW2 and Warzone.
The Doom Chainsaw is just one of the many MW2 Season 6 guns and Warzone Season 6 guns you can acquire, but who wouldn't want to channel Doomguy? It's one of the coolest additions to the game yet, and it comes just ahead of the MW3 release date that brings with it an even larger arsenal thanks to the new MW3 guns on the way.
How to unlock Doom Chainsaw in MW2 and Warzone
To unlock the Doom Chainsaw in MW2 and Warzone you must purchase the Doom Bundle in the in-game store, which arrives on Monday, October 9, 2023 during Season 6.
Unfortunately yes, that does mean you'll have to part with your hard-earned cash to be able to get the Doom Chainsaw from the Doom Bundle.
However, this pack also includes the Super Shotgun Blueprint – featuring an all-new trigger attachment – another iconic weapon from the Doom franchise. So, if you're a big fan of Doom, you're going to want to check out this bundle in the in-game shop, especially as the weapons get more bloody as you get more eliminations.
According to the official Call of Duty blog, the Tracer Pack Doom Bundle includes:
Doom Chainsaw melee Blueprint with the Pixel Spray Death Effect
Pro-Tuned Super Shotgun with Vintage Tracers and Pixel Spray Death Effect
Doomguy Gunscreen
Doom weapon charm
Cacodemon and Slayer stickers
Doom loading screen
Gibs emblem
Healthy Mug emblem
Lost Soul emblem
POV emblem
Unlike the other Season 6 weapons that are available in the Battle Pass, the Doom Chainsaw requires a separate purchase. Given it's a unique item from a crossover event, this isn't all that surprising. The good news is that – like all other weapons, camos, and skins – the Doom Chainsaw will carry forward into Call of Duty Modern Warfare 3, so you won't leave it behind.
The MW2 and Warzone Doom Chainsaw weapon has the same damage profile as the Pickaxe melee weapon and, similarly, won't have a progression or mastery reward associated with it. In fact, the official Call of Duty blog described it as "a variant of the Pickaxe". This means those looking to 100% everything in the game won't have to purchase this weapon. In other words, only purchase the Doom Chainsaw if you like the aesthetics and animations of this eponymous melee weapon.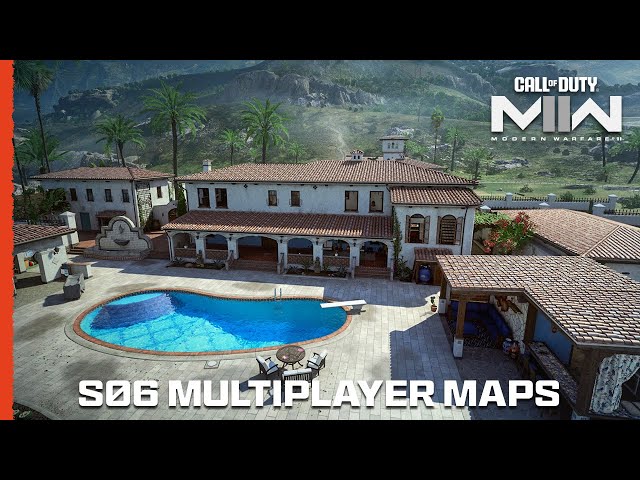 Being based on the Pickaxe melee weapon is certainly a good thing as well, as it's considered one of, if not the best melee weapon in MW2 and Warzone. Boasting high damage and range, the Pickaxe is a brutal heavy-duty melee weapon, so the Doom Chainsaw should be just as ferocious, if not more.
And that covers how to unlock the Doom Chainsaw in MW2 and Warzone, as well as an overview of the Season 6 weapon to see if it's worth picking up. While it's sure to be hellishly fun to use in MW2 and Warzone, just imagine how great the Doom Chainsaw would be in MW3 Zombies. Now that would be a match made in Heaven (or Hell). Nevertheless, we don't imagine it will be making it onto the list of best Warzone loadouts or best MW2 guns as melee weapons aren't for everyone.