In Warzone seeing a scope glint in the distance induces fear unlike anything else in the Call of Duty franchise. It doesn't matter how many of the best Warzone Season 5 guns you've got equipped, because the Warzone meta dictates that snipers like the Signal 50 will wipe you from existence. The arrival of Warzone Season 5 won't be reducing its wrath across Vondel and Ashika Island either.
Despite acknowledging the complaints of players in the Warzone community, Activision is doubling down on the Signal 50 for the latest update. "We are aware of concerns surrounding the Signal 50 in Warzone. While our data does not suggest the Signal 50 is out of the normal range in performance, its experiential impact for players is equally important to us," the new Warzone patch notes confirm.
Furthermore, the notes cement that "at this time we [Activision] do not feel it is necessary to make changes to the Signal 50, but we will continue to monitor the data and your feedback closely." Despite several Warzone Season 5 nerfs to popular SMGs in the close-range meta, now is probably the best time to take advantage of the Signal 50, rather than getting obliterated by it.
Its stopping power is well documented, with Call of Duty YouTubers such as 'WhoisImmortal' showcasing a formidable setup that is useful for solo battle royale and providing cover with teammates. The YouTuber believes that sniper rifles are still a "niche" pick for Warzone players, as utilizing "one shot knocks" isn't a straightforward process.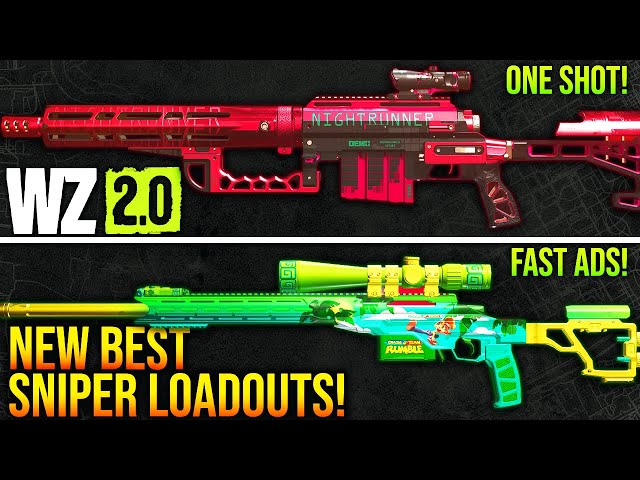 If you head to 7:17 in the video above, WhoisImmortal deconstructs an exceptional Signal 50 setup, which uses the key ingredient of explosive rounds to give it some extra punch. To give it a go yourself, here's what you need to use:
Stock: SO Inline Stock
Muzzle: Nilsound 90 Silencer
Optic: SP-X 80 6.6x
Ammunition: 50 Cal High Velocity
Magazine: 60 Round Mag
Laser: FSS Ole-V Laser
Tuning is down to personal preference, but this "straightforward sniper" is able to cut through squads as a "dominant" presence on the battlefield. If you're running a loadout with two primary guns, we recommend taking some tips for this Warzone FR-Advancer loadout – a versatile new addition in Season 5.
It'll keep you occupied while we wait for the Modern Warfare 3 reveal event, too, which is set to take place in Warzone soon.