The Warzone Season 4 update has hardly been available any time at all and there's already one of the most cursed akimbo pistol loadout builds we've ever seen making the rounds online. If you want to pair one of the best Warzone guns available with a secondary selection that's going to eliminate your enemies in a matter of moments, you're going to want to check out the FTAC Siege after Warzone's latest update. Taking advantage of this on the tight streets of the new Warzone map, Vondel, might just be the best way to climb up the ranks right now.
First, though, we need to talk about the gun itself – you can't start a build without the base, after all. The weapon in question is the FTAC Siege, a full-auto pistol you may recognize as the TEC-9 in Black Ops Cold War.
This isn't a new weapon, but the Season 4 update has introduced an akimbo attachment to it. So, what was once a decent-enough full-auto pistol has quickly become the second coming of the devious dual Sykovs – something you may still suffer nightmares about from the original battle royale.
Fast-firing and able to equip a rather large magazine, this is going to quickly become a key part of all the best Warzone loadouts we see throughout Season 4. It was already Season 3's most busted weapon, but now it's on a whole other level of cursed.
If you want to make sure you're using the best FTAC Siege loadout in Warzone, so you're not left behind, you need to check out this build by stat-tracking site WZStatsGG for yourself:
Muzzle: XRK Sandstorm (vertical tuning: +0.80, horizontal tuning: +0.35)
Laser: 1mw Pistol Laser (vertical tuning: +0.48, horizontal tuning: +51.00)
Rear Grip: FTAC Siege Akimbo
Ammunition: 9mm Overpressured +P (vertical tuning: +0.70, horizontal tuning: -9.00)
Magazine: 72 Round Drum
If you want to unlock the akimbo attachment for the FTAC Siege, you'll just need to get 25 hipfire kills with the weapon – something you can do in one game of Shipment if you're lucky.
Once you have that, all you need to do is make sure you're minimizing the hipfire recoil and taking advantage of the 72 Round Drum magazines. With these, it won't even matter if you miss a handful of shots. You'll be able to burn through over 140 rounds in a matter of seconds. No amount of armor plating is going to save someone from that.
While you're sorting through all of that, why not listen to Oliver Heldens' Sound of Vondel? It's certainly something that will get you psyched up for a game of Warzone.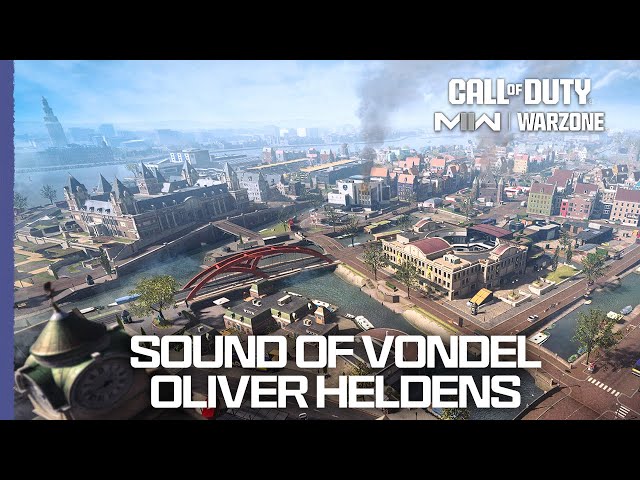 We know Warzone's new Vondel map is already something of a Double XP paradise, but this FTAC Siege build could elevate that to an entirely new level. Of course, you're still going to need to land your shots, but you should find that this shreds your enemies – even with the universal health buff. Does that help to make this one of the best battle royale games out there again? Well, we think it's a start.