If you're looking forward to the next Call of Duty game, Modern Warfare 3, you'll be pleased to know that Sledgehammer Games has just dropped our first proper look at the first MW3 Campaign mission alongside new footage of the new MW3 open combat missions you'll come across in your hunt for Makarov. Debuting at Gamescom 2023 Opening Night Live, Call of Duty has also offered some insight into how these will work while showing us more evidence that Verdansk is back in Modern Warfare 3 – to some extent.
Introducing Modern Warfare 3's new open combat missions, Sledgehammer Games' Shelby Carleton and Dave Swenson have revealed that players will be able to choose any one of the new MW3 weapons to tackle these open-ended combat missions, taking advantage of a number of equipment options you'll see in MW3 multiplayer – like killstreaks – to complete objectives in any way you see fit.
Interestingly, we also get a glimpse of some locations that seem very familiar for anyone who's played the original Warzone map Verdansk – just, at night. As you can see below, this looks very-much like the bottom of the Dam POI from the original iteration of Verdansk. There's no information confirming that this will be returning as a larger Warzone map, though. So, try not to get your hopes up too much. As far as we know, this location is just limited to the MW3 campaign.
In this Call of Duty blog, it reveals that "while familiar, Verdansk will be seen from a new perspective in Modern Warfare III's Campaign: in the year 2023, a new threat completely locked down this capital of Kastovia."
Sledgehammer Games, however, has also confirmed that players can also utilize vehicles and armor plates to help them. So, this could also make the MW3 campaign a little easier than you expected – if you're someone who struggles with them. You can check out some raw gameplay footage down below: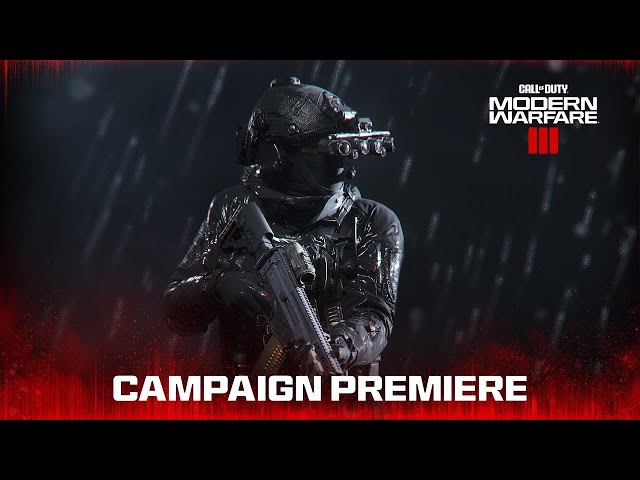 What do these open combat missions mean for Modern Warfare 3, though? Well, it does mean that the campaign might be a little more replayable than before – with more avenues of approach open in certain scenarios. However, it might also mean that certain missions in Modern Warfare 3 are bland and lacklustre – as these open combat missions don't look like they will contain as many scripted action sequences. You know, all the things that make Call of Duty campaigns nice to look at.
Only time will tell, though, as to how open these open combat missions really are. As of right now, we just don't know for sure. However, the fact that they look like they will take place on battle royale-scale maps, they could be quite large indeed – for better or for worse.
Still, Modern Warfare 3 has the potential to be one of the best FPS games out there and you can find out more about the new MW3 Zombies mode – a series first – and whether there will be No Russian in Modern Warfare 3. You know, the most controversial Call of Duty mission of all time.