Captain Price and the Task Force 141 gang return in Modern Warfare 3, facing off against their deadliest threat yet. You'll be exploring this danger in the MW3 campaign, which features a brand-new addition: MW3 Open Combat Missions. Providing players with more freedom than ever in a Call of Duty game, this is a chance to channel your inner Agent 47 and tackle missions like Hitman 3.
"This year we have, what I would say, is a huge innovation for [the] campaign in Call of Duty. We call it Open Combat Missions," explains campaign creative director David Swenson in a new Xbox interview. Swenson details that "they are missions where we add this incredible level of choice and opportunity to the player."
According to Xbox, these missions aim to give players "numerous additional choices regarding your methods of mission completion", and they will "complement" traditional missions. While COD games serve up dazzling action set pieces, this is a chance for you to take a different approach to the battlefield. That could be opting to go complete stealth, eliminating your targets with no witnesses.
As there are multiple ways to complete Open Combat Missions, you'll likely be replaying them to figure out alternative methods of completion.
"These aren't side missions, they are campaign missions woven seamlessly into the story […] if you want to sneak through the entire level, you can. There are also vehicles, cleverly hidden loot boxes, and weapon crates on these Open Combat Missions, some of which contain killstreaks which we are calling Armaments since you don't need to streak any kills to earn them."
If you played Black Ops Cold War, the style of this mission might seem familiar, as the Treyarch utilized a similar approach for the mission Desperate Measures. One of the more memorable missions from a recent COD campaign, BOWC's ninth mission places players in an explorable KGB Headquarters, with unique choices and pathways to choose from. Conversely, Modern Warfare 2 (2022) mission's Recon by Fire / Violence and Timing stood out for being different from the COD norm.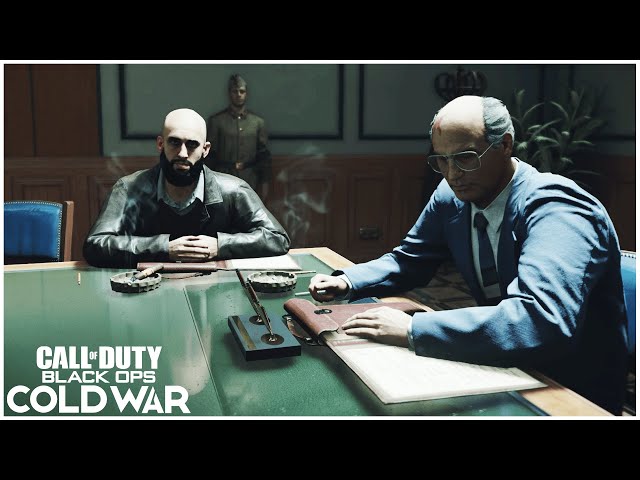 Notably, Open Combat Missions sound a lot like how the Hitman franchise has given players an incredible amount of creativity over the years. Often set in large semi-open world environments, nearly everything can be used as a weapon to dispatch targets discretely. Or of course, you can go in all guns blazing.
We can't see Captain Price donning a finely tailored suit anytime soon, though. You can see a full playthrough of Desperate Measures above, courtesy of YouTuber 'Syrekx', as it could give you an inkling of what Open Combat Missions will be like.
If the new campaign sounds like a blast to you, you can get early access to it through MW3 pre-orders. Doing so will also get you a code for the MW3 beta, which will be your first taste of MW3 multiplayer.