While the latest Call of Duty game might share the title of Modern Warfare 2 with the beloved 2009 game, one feature remains missing from the latest COD entry. Mowing down enemies on Shipment is fun, but what if firing your weapon sounded precisely like the good old days? MW2 Season 3 promises that plenty of COD store bundles are in the pipeline, but we reckon the Throwback Pack '09 Weapon Audio Bundle is the best one to get your hands on.
According to the latest Modern Warfare 2 patch notes, the latest update to MW2 will include a wealth of new COD store bundles, including a pack that will introduce iconic weapon sounds back into the game. The recent official Call of Duty blog post details the following: "Look for more Bundles throughout Season 03, including Tracer Pack: Dr. Kushlov, Tracer Pack: Anime Boogie, Inkblot Bundle, The Throwback Pack: '09 Weapon Audio Bundle, and more." The Throwback Pack, which appears to bring back audio from the original MW2, is definitely the most enticing of the lot.
Though the COD store bundle has yet to be given an official release date, we can estimate it will arrive in the in-game store in the next few weeks, following the Modern Warfare 2 Season 3 release date. More importantly, we're eager to see exactly what sounds will be reintroduced into the MW2 gameplay loop. When we think of the legendary Infinity Ward shooter from 2009, weapon sounds from the Intervention or the Desert Eagle emerge.
The Desert Eagle itself is reportedly returning too with MW2 Season 3 Reloaded, although this time the Call of Duty Japan account claims in a now-deleted tweet that it will be an automatic variant of the sidearm.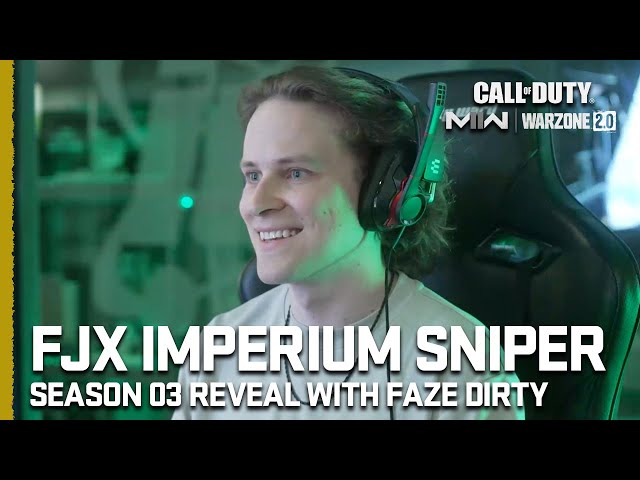 Rumours of the Intervention returning to Modern Warfare 2 have excited COD fans for months, and now it appears that the beastly sniper rifle is dropping with a lick of paint alongside the new lineup of Modern Warfare 2 Season 3 guns. Rebranded as the FJX Imperium Sniper Rifle, the arrival of the 2009-era sound pack would undoubtedly be a perfect accompaniment for it.
The 2019 Modern Warfare reboot and MW2 both allow players to enable a classic hitmarker sound too, which you'll probably recognise from hours and hours of incredible Call of Duty meme videos. It just never gets old.
But there is no time to waste if you're ready for battle, as the Modern Warfare 2 Season 2 release time is almost upon us. With acclaimed modes coming back to multiplayer, it could be the best season yet.