New updates are always exciting for online multiplayer games. The excitement for the upcoming Modern Warfare 2 Season 3 release date is keeping us tuning in to see what could be coming with the latest season. This time, we'll be settling the score between Alejandro and Valeria with new modes, maps, guns, and more, so strap in.
Whether you've been using the Modern Warfare 2 best guns or using the Modern Warfare 2 Gunsmith system to craft the best Modern Warfare 2 loadouts, a new season of content always refreshes the meta with new guns and balancing changes to existing weapons. If you're hoping for a big change with the upcoming update in Modern Warfare 2, here's when it arrives.
Modern Warfare 2 Season 3 release date
The Modern Warfare 2 Season 3 release date is April 12, 2023. This was official confirmed by the trailer for the new season.
This confirmed speculation based on the countdown to the end of season 2. While the countdown actually concludes on April 11, this date falls on a Tuesday, which is unusual for major Modern Warfare 2 updates. As such, it made sense for it to be pushed back a day so it can launch on Wednesday, which is the normal day for new seasons to launch.
Modern Warfare 2 Season 3 gameplay
The Modern Warfare 2 Season 3 trailer shows off new multiplayer maps, new game modes including Gunfight and Cranked, and more.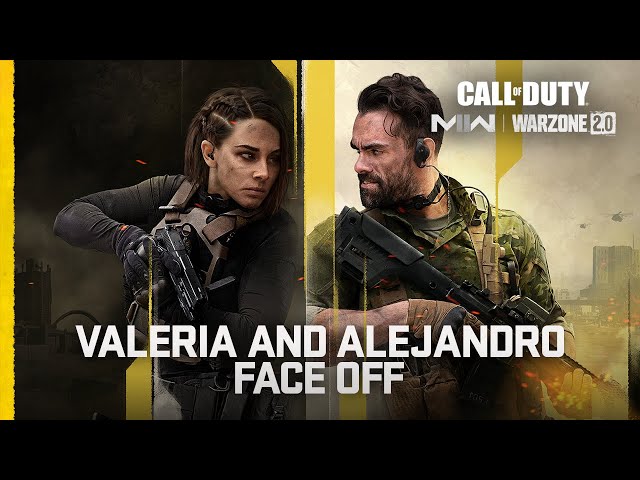 This season focuses on the characters of Alejandro and Valeria, who will be settling a score, once and for all. They'll be making their went onto the scene as brand new operators for this season.
Modern Warfare 2 Season 3 roadmap
Like previous seasons of Modern Warfare 2, Season 3 will bring the addition of new maps, new and returning modes, and of course, new weapons in the battle pass.
Season 2 saw the arrival of Ranked Play and a total of seven new game modes being added to the game. Season 3 looks to up the ante, even more, will fan-favourite modes, including Gunfight and Cranked.
Gunfight is a close-quarters, small-scale mode. Teams of two have to defeat the opposing team under a short time limit. If time runs out, then an overtime flag will settle the score.
Cranked is a popular twist on the classic Team Deathmatch mode. Upon earning a kill, players will become 'cranked', giving them faster movement speed, reload, ADS, and more. If you're looking for a fast-paced mode, then look no further.
Elsewhere on the roadmap, you can see a total of three new weapons, new operators, new events, and the Blackcell Premiere battle pass upgrade.
That's everything you need to know about the Modern Warfare 2 Season 3 release date. Until it arrives, you have plenty of time to find out how to unlock ISO Hemlock in Modern Warfare 2 and how to unlock KV Broadside in Modern Warfare 2, both of which are new guns during Season 2.