When is the Call of Duty MW2 Season 3 release time? After a mediocre season just gone, that's a question on a lot of CoD fans' lips. Well, it's almost time to lock and load (and free up some hard drive space) because the next major Modern Warfare 2 update is almost here and there's going to be a lot to unpack when it drops.
According to Activison, the Modern Warfare 2 Season 3 release time is 10:00 PST / 13:00 EST / 18:00 BST on April 12. So, there's really not long to wait now. This time is subject to change, but has been confirmed using this Call of Duty Blog post and does follow the general update schedule Call of Duty has followed for some time now. So, we don't think it will change.
If you're wondering what you should expect from the Season 3 update in Modern Warfare 2, you're in the right place. Alongside new operators in Alejandro and Valeria, from the MW2 campaign, there's going to be new guns, new maps, and a couple new game modes for you to play about in.
What do we mean by this? Well, first things first, there's a few new Modern Warfare 2 Season 3 guns for you to get your hands on: the FJX Imperium (which is basically the Intervention), the Cronen Squall battle rifle, and a couple of new automatic pistol options.
In addition to this, Pelayo's Lighthouse and Black Gold are being introduced as new core multiplayer maps alongside Rohan Oil and Sattiq Cave Complex as battle maps. You'll also be able to run around the Alboran Hatchery from the MW2 campaign following the mid-season update in a few weeks.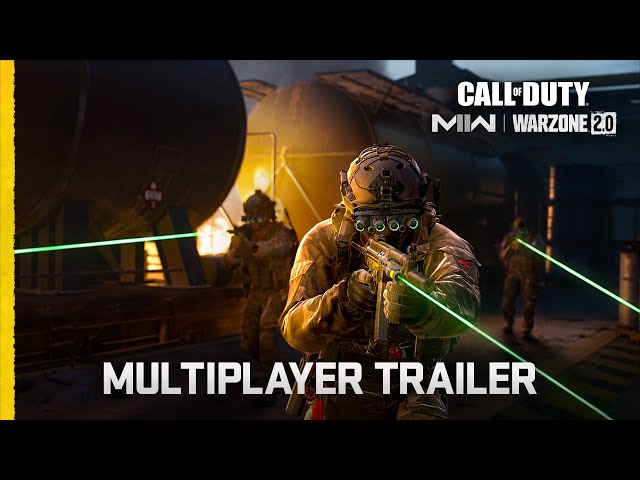 And, to top it all off, MW2 Season 3 players can look forward to playing Cranked at the launch of the season and game modes like Face Off and Ground War Infected (yes, that's a lot of infected) throughout the season.
If you're looking forward to this, you can check out the latest on the best Modern Warfare 2 guns right here. We know the Modern Warfare 2 Blackcell pass is already a "joke" ahead of Season 3, but the rest of the content really isn't that bad. You should find climbing the Modern Warfare 2 ranks to be just as rewarding as ever.