Baldur's Gate 3 broke records in early access on Steam and GOG, but now you should add your upcoming PS5 games and upcoming Xbox games list. Though many RPG fans have awaited the Baldur's Gate 3 release date for quite some time, a new dive into the game's customization promises gameplay, unlike any entry before it. This is made possible by the addition of The Dark Urge Origin.
Perhaps the most important Origin character is The Dark Urge. Larian Studios details that it is a "completely new customizable Origin, The Dark Urge can be created as any of the 11 races you'd like, but with their own Origin-like Dark Urge story as the backbone of your adventure." Player choices are crucial to everything in Baldur's Gate 3, and every decision big or small can change your world in a heartbeat – that much is true with Origin characters.
"They're essentially playable heroes, each with their own stories, desires, and attitudes toward the world around you," explains developer Larian Studios in a new PlayStation blog post. However, if you choose not to pick an Origin character in your playthrough "they each become companions, who you may (or may not) recruit throughout your journey."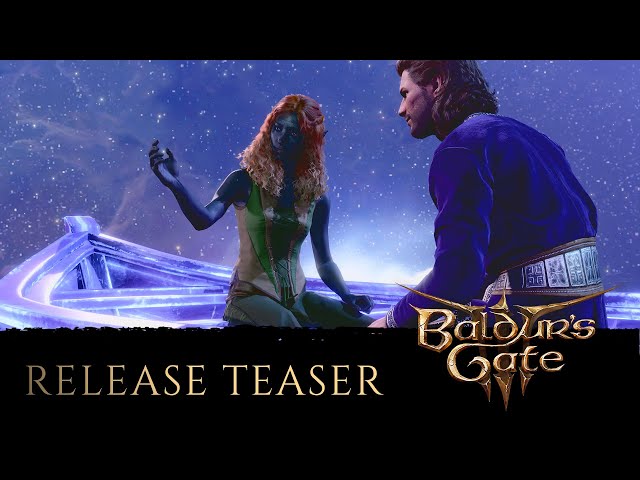 When it comes to The Dark Urge, players can explore a wealth of options to make this Origin their own. "Its class, appearance, species, and gender are completely up to you. After all, evil can reside within anyone, irrespective of how they appear," says Larian Studios.
The Dark Urge represents the "darkest recesses of the moral spectrum" in Baldur's Gate 3, encouraging players to unearth the rogue within them. We love a bit of chaos, so this sounds like it could lead to some wild playthroughs.
You might need to consider how strong your ethics are within the world of Baldur's Gate 3 though, as it sounds like The Dark Urge aims to push the boundaries of the game's decision-making: "Driven to commit some of the most lurid acts of violence that you'll encounter in the game […] you'll either indulge your most depraved impulses or resist them."
If The Dark Urge doesn't sound like your preferred playstyle, don't worry, there are plenty of other Baldur's Gate 3 classes to explore. Will Baldur's Gate 3 live up to its long wait for fans and become one of the best RPG games to release in 2023? There's definitely a chance it could.