Surviving the deadly robot and mutant-infested complexes of Facility 3826 isn't always an easy task, especially if you're low on resources, so you might be curious about how to save your game in Atomic Heart as a precaution. Otherwise, it's good to know how to save so you can close the game without worrying about losing your progress.
Knowing how to save your game in Atomic Heart is vital, particularly if you're taking on the harder Atomic Heart difficulty options and when putting the Atomic Heart length into perspective. This guide is based on our experience with the game for our Atomic Heart review.
Atomic Heart how to save your game
To save your game in Atomic Heart, visit one of the many red phones around the Atomic Heart map. These red phones are commonly found near red vending machines, so keep your eyes peeled for these landmarks and in any break rooms when in the underground areas.
Atomic Heart also has auto-save functionality, with the game-saving periodically while exploring the world. This game will also auto-save before or after big events in the story to ensure key progress is safely saved.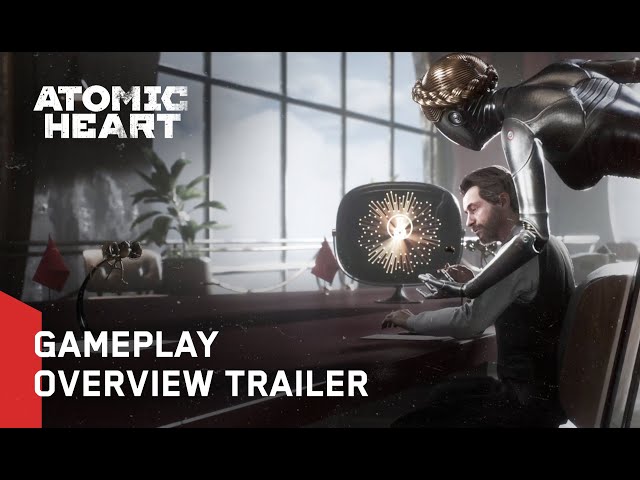 That's how to save your game in Atomic Heart so you don't lose any progress. For more guides on Atomic Hearts, we've got you covered with our Atomic Heart walkthrough article. Furthermore, once you've beaten this action packed FPS roleplaying game, check out the best FPS games, best Xbox FPS games, best PS5 FPS games, or best Nintendo Switch FPS games available right now.
Developer Mundfish has come under increasing scrutiny in recent weeks after it was alleged that the Russian government stands to gain financially from the release of Atomic Heart. This is due to the fact that investors involved in the financing of Mundfish include GEM Capital, an investment fund whose founder has ties to Gazprom and VTB Bank, both of which are majority-owned by the Russian state.
Mundfish is also partnering with VK (formerly Mail.RU) for the Russian release of Atomic Heart, evading sanctions on Steam – VK is also majority-owned by the Russian state through Gazprombank, and Mundfish's CEO is a former Creative Director at Mail.RU.
With Russia's ongoing invasion of Ukraine, many players are now choosing to boycott the game in protest and donate money to organisations like The Ukraine Crisis Appeal, International Rescue Committee, and the British Red Cross.