To stop the hordes of evil robots and mutants in Atomic Heart, you'll need to step up to the challenge using all you've got; an expansive arsenal of weapons, a special power glove, and your reactions. Don't fret though, there are several Atomic Heart difficulty options you can choose to customise your experience to your own pace.
It's worth remembering that choosing harder difficulty options will likely increase how long it takes you to beat Atomic Heart, as you'll face off against more challenging opponents. No matter what Atomic Heart difficulty option you choose though, we've got you covered with an Atomic Heart walkthrough full of tips, tricks, and other handy guides. This is based on our experience with the game for our Atomic Heart review.
Atomic Heart difficulty options
Here are all the Atomic Heart difficulty options and levels:
Peaceful Atom (Easy) – this difficulty is the equivalent of an easy or story mode, where combat is less challenging to allow you to focus on the narrative. Choose this option if you're more in it for the world and story than difficult combat.
Local Failure (Medium) – if you're looking for a balanced difficulty mode, Local Failure is for you. Combat will be a good level of challenge without being too punishing.
Armageddon (Hard) – this difficulty option is for those who love a challenge. Enemies will be much more deadly, requiring greater resources and skills to take them down. Choose this difficulty if you're looking for the hardest Atomic Hearts gameplay.
The difficulty option you select will dictate how deadly the enemies are, giving them more health and damage output. You'll need to effectively manage your resources at higher levels like Armageddon if you wish to succeed, since enemies will eat more bullets before going down.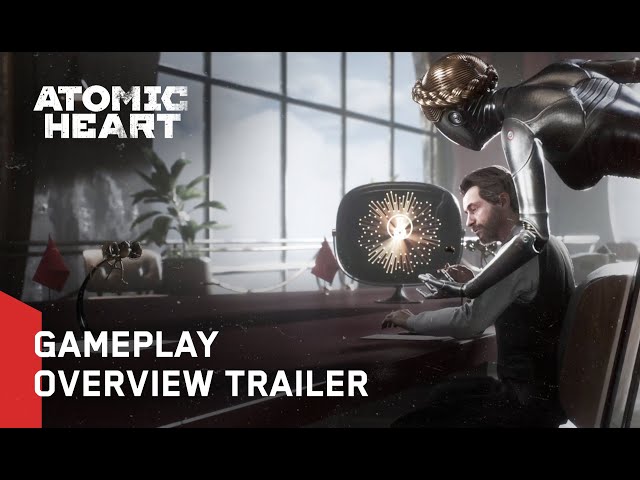 Can you change the difficulty in Atomic Heart?
Yes, you can change the Atomic Heart difficulty at any time via the settings menu in Atomic Heart. Given the Atomic Heart length, this is good news for any players who may regret picking Armageddon on their first playthrough and fancy turning down the difficulty. Otherwise, it's handy for changing the difficulty if certain sections get too easy or hard.
Those are all the Atomic Heart difficulty options you'll have available when you boot up the game. With these options, it's best to remember what you're most interested in, the narrative, challenging combat, or something in between. Once you've beaten this action packed FPS roleplaying game, check out the best FPS games, best Xbox FPS Games, best PS5 FPS games, or best Nintendo Switch FPS games available right now.
Developer Mundfish has come under increasing scrutiny in recent weeks after it was alleged that the Russian government stands to gain financially from the release of Atomic Heart. This is due to the fact that investors involved in the financing of Mundfish include GEM Capital, an investment fund whose founder has ties to Gazprom and VTB Bank, both of which are majority-owned by the Russian state.
Mundfish is also partnering with VK (formerly Mail.RU) for the Russian release of Atomic Heart, evading sanctions on Steam – VK is also majority-owned by the Russian state through Gazprombank, and Mundfish's CEO is a former Creative Director at Mail.RU.
With Russia's ongoing invasion of Ukraine, many players are now choosing to boycott the game in protest and donate money to organisations like The Ukraine Crisis Appeal, International Rescue Committee, and the British Red Cross.