It's time to take to the sands and endure against god-like creatures full of malice in Atlas Fallen, a new action-RPG hack-and-slash from Focus Entertainment and Deck13 Interactive. It's safe to say that this is one of the more interesting titles revealed during Gamescom 2022's Opening Night Live, and we can't wait to learn more about it. So, that's why we have thrown together everything we know about the Atlas Fallen release date, where you can play it, and what to expect when it launches below.
We don't know if this is going to be one of the best PS5 RPG games – or the best Xbox RPG games – when it launches, but we do know that it's turning heads thanks to its' unique take on the high fantasy genre. With strange sand-bending abilities and ancient elemental magic at your disposal, it's fair to say that this is going to make players feel powerful as they battle it out against larger than life monsters in the ruins that scatter this strange world.
Like the sound of all that? Well, keep reading for the latest information on the Atlas Fallen release date – and any other details we have about this upcoming title.
Atlas Fallen release date rumours
The Atlas Fallen release date is set to arrive at some point in 2023 – that is, according to the game's Steam page.
It's not a lot to go off of, granted, so we're just going to have to wait for more concrete information from Focus Entertainment and Deck13 Interactive.
Atlas Fallen trailers
If you're looking forward to Atlas Fallen, or want to know more about it, you can watch the trailer below: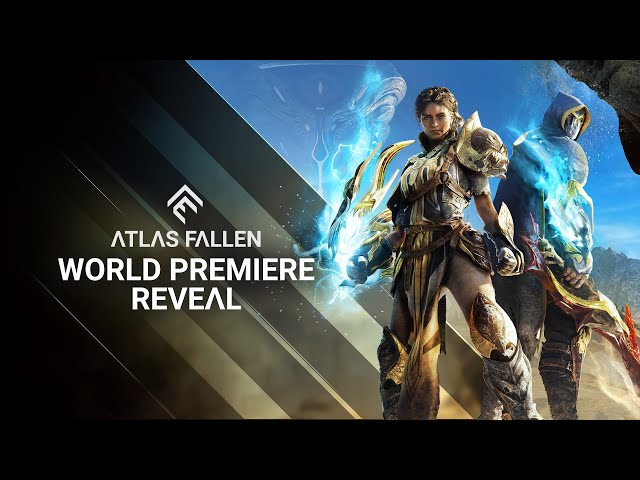 Atlas Fallen is set in a ruined world where great god-like creatures roam. It's set in a high fantasy post-apocalypse with unusual magic being used alongside rudimentary technology like horse-drawn carts.
Atlas Fallen platforms
If you managed to watch through all of the above trailer, you'll know that it has been confirmed that Atlas Fallen is going to be available on PlayStation 5, Xbox Series X|S, and PC. This is just one of several recently-announced games that's going to be exclusively available on next-gen consoles.
There's no information as to why this is the case specifically, at the moment. However, it seems as though the industry as a whole is starting to move on from the Xbox One and PS4.
Atlas Fallen gameplay and more
At the moment, we don't actually know too much about what to expect when Atlas Fallen lands. From what we have seen – and read in press releases following the game's announcement – we know that it's going to feature a semi-open world packed with mystery and danger.
Harnessing the awesome power of the sands around them, players will be able to bend the world to their will as they battle against legendary monsters and all manner of evil creatures. We do get a snippet of gameplay in the trailer above, which confirms it's going to be a third-person hack and slash, but there isn't much else to learn about this game right now.