Does Assassin's Creed Mirage have co-op multiplayer? We know that, at a glance, this might seem like an unusual question to ask. However, Ubisoft's Assassin's Creed games have had co-op and competitive multiplayer modes in the past and rumors are rife that the series' developer is working on more multiplayer experiences for fans of the franchise to enjoy. If you're wondering whether Assassin's Creed Mirage multiplayer is on the cards, you're in the right place.
Going back to the series' roots as a more compact Assassin's Creed experience, there's a strong chance that Mirage will become one of the best Assassin's Creed games for long-time fans. Some form of multiplayer or co-op would certainly boost its chances, so will you be able to enjoy Mirage with friends when it arrives? Let's find out.
Will Assassin's Creed Mirage have co-op multiplayer?
At the time of writing, Ubisoft has not announced a co-op multiplayer mode for Asssassin's Creed Mirage. With this paying homage to older Assassin's Creed games, we think it's very unlikely that a co-op multiplayer mode will be made available.
We know that might not be the answer that you're looking for, but Assassin's Creed Mirage just doesn't sound like it's going to be that sort of game. Ubisoft has made amendments to the Assassin's Creed Mirage release date, though, so there's nothing to say some last-minute announcements aren't on the way. However, as mentioned above, this seems increasingly unlikely given what we know about Ubisoft's plans for the franchise and Assassin's Creed Infinity.
One thing we do know, though, is that more Assassin's Creed multiplayer games are in the works. So, even though Mirage might not see a co-op multiplayer mode launch alongside it, don't lose hope just yet. We just won't be running around 9th century Baghdad as Basim and friends – at least, we don't think so. That will just be Basim.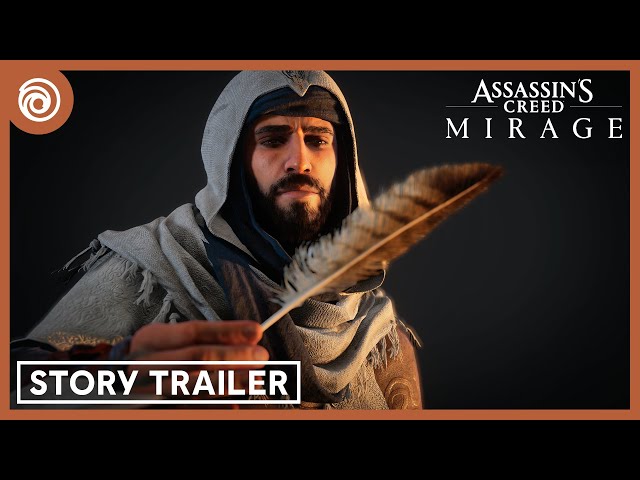 'But could a multiplayer mode be added to Mirage itself post-launch?' we hear you (potentially) cry. Well, the short answer with what we know right now is a resounding 'no'. Ubisoft has already said there are no plans for Assassin's Creed Mirage DLC content, so if the game isn't going to be supported from a single-player perspective, the chances of multiplayer or co-op support hitting the game are slim to none.
So, even though it's highly unlikely multiplayer co-op or competitive modes, could this still be one of the best games of 2023? Well, it's looking like one of the best RPG games of the year at the very least, and it's clear that Ubisoft has taken everything good about both the older and newer games and tried to combine them. Only time will tell if returning to the old formula works.