If you're someone who wants to share your love for the Assassin's Creed series with your friends, you're limited in your options right now. In fact, there hasn't been a competent Assassin's Creed multiplayer experience to enjoy since the co-operative mode in Assassin's Creed Unity – which launched in 2014. However, that could be changing in the next few years as Insider Gaming is reporting that there are four more unannounced Assassin's Creed games in development – and two of them are exclusively multiplayer experiences.
As per the aforementioned report, it looks like Ubisoft might be developing another two multiplayer-focused Assassin's Creed titles alongside the previously announced Project Invictus: Project Raid, and Project Echoes.
Ubisoft Chengdu's Project Raid, as the codename may suggest, is rumoured to be a four-player co-op PvE experience – a game that Insider Gaming is quoted as saying that "the title's characters will all be from the Assassin's Creed universe". This could mean we're getting an Assassin's Creed title like Hood Outlaws and Legends, Warhammer 40,000 Darktide, or even something akin to Destiny 2 – a game that has its' fair share of raids.
Adding to this, Insider Gaming has also claimed that it has a smattering of details on the currently unannounced Project Echoes from Ubisoft Annecy. This will reportedly be "a multiplayer title that will use Ubisoft Scalar technology" – a system that you can learn more about oon the Ubisoft Stockholm Scalar site here.
Now, we know this should go without saying, but we're going to reiterate it anyway: take all of these rumours about future Assassin's Creed multiplayer games with a rather large pinch of salt. Of course, they're exciting – and it's worth talking about – but, these rumours might not be true. Not to mention the fact that games often change a lot during development and it sounds like these are both in the very early stages of development.
But, if you want to check out something that's a little more guaranteed, we have the Assassin's Creed Mirage announcement trailer for you to get a look at below: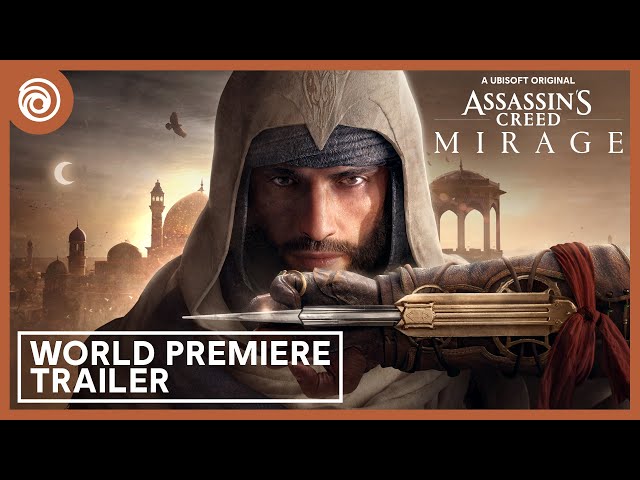 While we still think Assassin's Creed Valhalla deserves to end with a New Game Plus update, there are quite a few Assassin's Creed titles in development that Ubisoft has confirmed. You can find out more about the Assassin's Creed Infinity release date – and everything else we know about it – right here. We also have information on the Assassin's Creed Infinity Hexe Witch Trails game here and the Assassin's Creed Inifnity Red Japan game right here.
Ubisoft consistently delivers some of the best RPG games out there with its'Assassin's Creed series, and we're always excited to see where it's off to next. An Aztec Assassin's Creed game makes perfect sense, but we'll take a couple multiplayer ones instead.