If you're something of a long-time fan of the Assassin's Creed franchise, you'll know all-too-well that Ubisoft has been monetizing all the best Assassin's Creed games with post-launch story expansions and paid DLC for some time now. However, it looks like things are going to be quite a bit different when it comes to Assassin's Creed Mirage. In fact, you really won't have any Assassin's Creed Mirage DLC to look forward to at all. What we get when the Mirage release date rolls around is going to be it, more or less, when it comes to conent.
During a rather interesting Reddit AMA on r/AssassinsCreed with narrative director Sarah Beaulieu and art director Jean-Luc Sala, creative director Stephane Boudon has confirmed that "for now, Mirage has no plan for DLC or extensive post-launch [content]". When you look at Ubisoft's previous Assassin's Creed games, this is quite surprising – Origins, Odyssey, and Valhalla all have extensive monetization and substantial post-launch story expansions.
However, when you think about how Ubisoft is paying homage to the original Assassin's Creed game with Mirage, this actually makes a lot of sense. Mirage was originally planned as an expansion itself, too.
Boudon's admission, though, doesn't actually tell us the whole story; there's still going to be some DLC content for you to keep an eye out for.
Assassin's Creed Mirage may offer you more than enough Baghdad to explore, but you'll need to pre-order if you want a little bit more. At the time of writing, any pre-order is expected to come with access to the Forty Thieves Quest DLC – a story expansion that draws inspiration from the Arabic folk tale 'Ali Baba and the Forty Thieves'. The Deluxe Edition and the Collector's Case Edition of Mirage will also come with the Prince of Persia-inspired Deluxe Pack.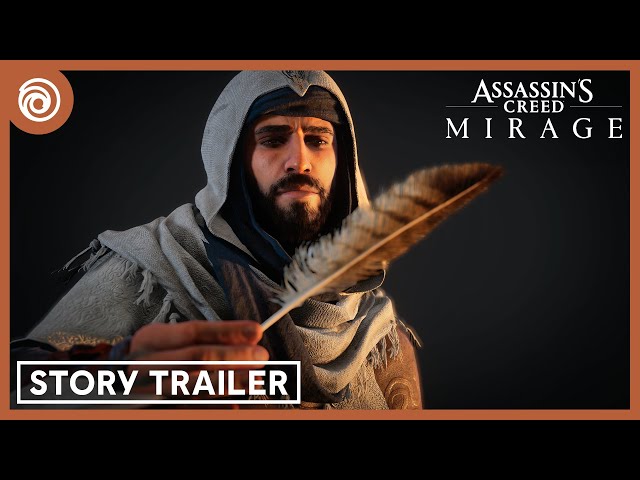 In a similar fashion to almost every single Assassin's Creed game ever, we're also expecting Ubisoft's rather underappreciated Ubisoft Club feature to come with some earnable rewards for Mirage. These will most-likely be resource-based or cosmetics based on older Assassin's Creed characters; you can get your hands on Edward Kenway robes in quite a few Assassin's Creed games now, as an example.
While it won't take you too long to reach Assassin's Creed Mirage's most important scene, we are worried that this game will be over sooner than it should be. Although, that might just be because this is one of the most exciting upcoming Xbox games and upcoming PS5 games out there right now. That, and the fact that Basim is a fantastic character.