Through telling Basim's origin story in Assassin's Creed Mirage, Ubisoft is turning back the clock and delivering an Assassin's Creed game that pays homage to the original 2007 release – and, it really does look like one of the best Assassin's Creed games yet. That does, though, mean that this is going to be quite a bit smaller in scale than what we've seen from videogames in the franchise recently. However, you'll be pleased to know that 9th century Baghdad isn't the only place we'll be exploring in Assassin's Creed Mirage.
Discussing Basim, the Master Assassin, and how he came to be ahead of the Assassin's Creed Mirage release date, Ubisoft narrative director Sarah Beaulieu says something that suggests players will actually be able to explore two additional locations beyond 9th centruy Baghdad – this game's main setting. Despite not detailing how long players will be spending in each location, or how much freedom they will have when it actually comes to exploring them, Beaulieu reveals that Basim's journey will take him to Anbar (or, rather start there) – a prosperous Abbasid town located in modern-day Iraq – and Alamut – a fortress that later serves as the capital for the Levantine Brotherhood of Assassins.
Specifically, when discussing the journey Basim will go on throughout Assassin's Creed Mirage, Beaulieu says the following:
"Assassin's Creed Mirage is set in 861 AD, 12 years before the events of Valhalla. We meet Basim in his youth, making his living as a thief on the streets of Anbar, near Baghdad, alongside his best friend and partner in crime, Nehal."
This statement establishes Anbar as a starting point for the narrative and, we think, somewhere we'll be able to explore in some capacity during the game's opening segments. Creative director Stephane Boudon adds to Beaulieu's comments with the following:
"Basim ends up at Alamut, the renowned Assassin homebase that, at the time, was still under construction. It's here that he learns the way of the Assassins and becomes one of the Hidden Ones."
This detail was discussed while some in-engine footage was being shown that certainly looks like Basim at Alamut training to become an Assassin. So, we think this means that Alamut will also be explorable in some capacity – we just don't know how much or for how long, yet. However, it does certainly suggest that Baghdad isn't the only place we'll see in Assassin's Creed Mirage, which is very far from a bad thing.
If you want to learn more about how Ubisoft is building on Basim in Assassin's Creed Valhalla to deliver in Assassin's Creed Mirage, you can watch the full behind-the-scenes discussion on Basim and his character below: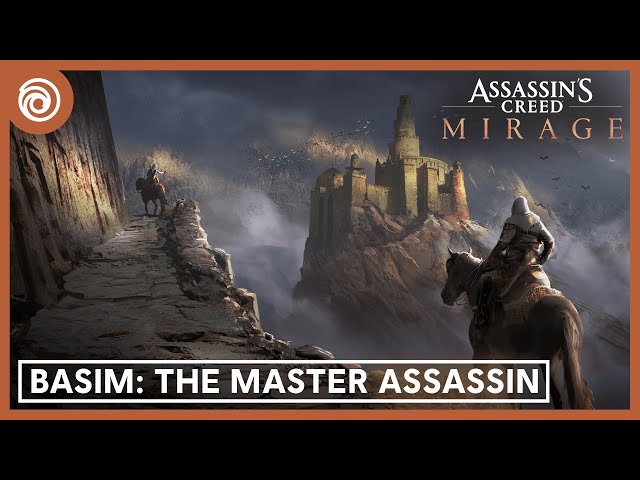 Ubisoft's Assassin's Creed Mirage is one of the most hotly anticipated upcoming PS5 games and one of the most exciting upcoming Xbox games out there. Despite this iteration of Baghdad only offering players 66 landmark locations to explore, this could still be one of the best open world games to come out this year. It's presenting players with one of the most detailed Codex features yet and, even though you're following in Basim's footsteps, you can still pick your own path to Master Assassin. If you're a long-time fan of the franchise, you won't want to miss out on this one.