With the next major update on the horizon, it looks like Apex Legends' Season 17 character might actually go by his originally-leaked name in the battle royale after all – and not the more recently-used name of Ballistic. In a recently-released animated short featuring Rampart and a "last minute customer", eagle-eyed Apex Legends fans have spotted a small detail that seems to suggest the newest face on the roster might not be actually using their father's moniker after all – despite the leaks.
If you're wondering what we're talking about, allow us to explain. For a fair few weeks now, it has been rumoured that the next Legend joining the Apex Games would be Ballistic. However, this Apex Legends datamine teased a rather interesting detail about the leaked Ballistic – that the character we're going to see introduced in Season 17 is actually the son of the revered combatant. So, this has led to a loose general consensus that the Ballistic we see in-game has – we suppose – inherited their father's name for their appearance in this deadly competition.
However, and a big "however" at that, Apex Legends fans have spotted the name Caliber in the recently-released animated short – on a sticky note, no less. Highlighted by Mixtape LTM lover 'Viper_Visionary' online, a note found on a board behind Rampart's head reads "[appointment] for Caliber" and "Tue".
With Respawn Entertainment dropping this animated short on April 12 (a Wednesday), Apex Legends fans are theorising that we could see a teaser (or even a Stories From The Outlands short) showcasing the new Season 17 character (which may just be called Caliber after all), on April 18 (the following Tuesday). If you want to check out the note for yourself, you can below:
Caliber officially confirmed, retaining his original name from the big leak last year
by u/Viper_Visionary in ApexUncovered
Of course, this is a little bit of a stretch, but we do think it makes some sense. The Apex Legends Season 17 release date is on the way and we should start learning about what Respawn Entertainment has planned post-Revelry soon. The character name "Caliber" is also one that appears on this list of Apex Legends character leaks from almost a year ago. This was one of the biggest leaks we've ever seen and both Newcastle, Catalyst, and Vantage featured on it.
It's also worth mentioning that, if Ballistic was the name of the Season 17 legend and they were the offspring of an older Apex Games combatant named Ballistic, this wouldn't be the first time an Apex Legends character would be using an adopted moniker – rather than their own. Newcastle, who is Bangalore's brother, isn't the original Newcastle – in Apex Legends' lore anyway – but someone who adopted the moniker after the first Newcastle was killed. You can check this out in the Stories From The Outlands short "Hero" if you want.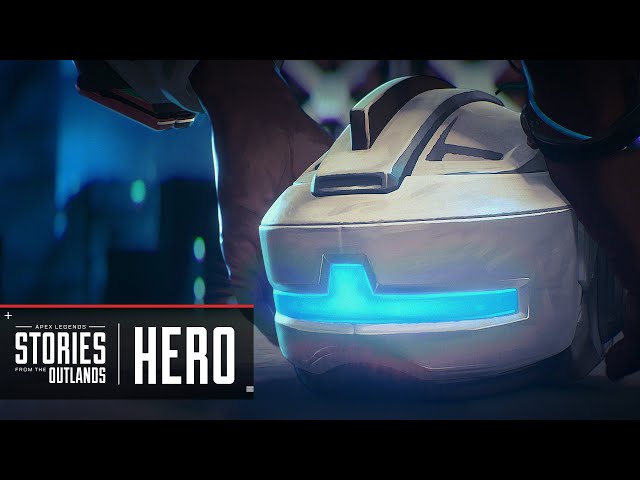 We know this isn't exactly the same situation, but all the characters on everyone's Apex Legends tier lists offer up fairly unique backstories. We can imagine the same will be able to be said for whoever we get in Apex Legends' Season 17 update. And, we might not have to wait too long to find out who that is.
If you're looking for the latest on what is one of the best competitive FPS games out there, you can check out any updates on Apex Legends' ranks right here and why Apex Legends' Firing Range may be in for an upgrade with Season 17 here.