Apex Legends had only a handful of LAN show matches before the official esports scene truly kicked off in Krakow, Poland. The event has gone down in Apex Legends folklore, simply due to the fact that it's one of the only live, in-person events that the battle royale game has ever seen. The Finals went on for an astonishing 11 rounds before TSM was crowned the victor, and despite the match point system needing tweaks – as ALGS commissioner John Nelson told us last week – the Preseason Invitational was considered a success.
"That was a great opportunity to tell the story [of the tournament], because we had everybody there," explains EA's head of broadcast, Joe Lynch. "We could show all the players, we could show that emotion. When 789 was making their big runs out of nowhere, we could actually interview them, talk to them, and see the expression when they got finished. Or when TSM won the whole thing, we could see that excitement in them and we could tell that emotional story. That was a good start."
Lynch's most challenging task when broadcasting a battle royale tournament is simple: "How do you tell the story?" When he works on the broadcasts for other EA titles, things are much more simple. In FIFA and Madden, matches are 1v1 – the stories tell themselves. But with 20 teams and 60 players competing in Apex Legends Global Series tournaments, analysing and telling the stories of even a single match becomes a daunting task.
And if that wasn't hard enough, the whole world was about to change.
The coronavirus pandemic swept across the globe and LAN events wouldn't even think about returning for at least another 12 months. 15 months after Poland, players are gearing up for the pinnacle of Apex tournaments, the ALGS Championship, which will take place in June, entirely online.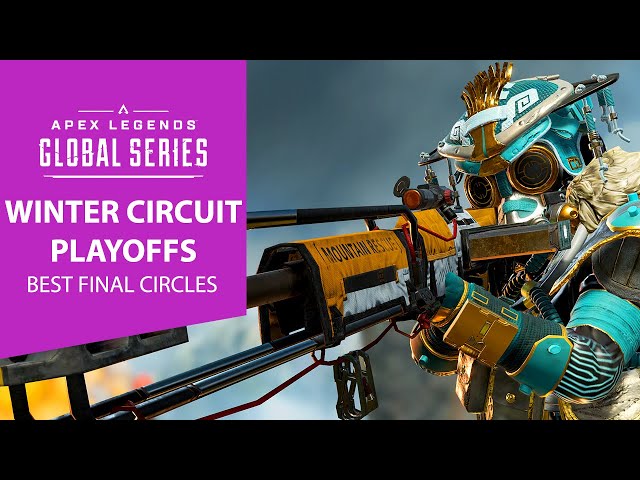 "It became less about trying to tell the story and more about trying to get on the air," says Lynch. "How do we connect 60 players all over the world with 60 to 70 crew all over the world, who couldn't be in a control room or a studio and who couldn't use the technology that the television and production industry has been using for the last 50 years. All that stuff was gone."
Every esport has had to face these obstacles over the past year, but Lynch was determined that the pandemic wouldn't stifle the inaugural season of the ALGS, and nor would it stifle his ambition.
But then, it's never been in his DNA to take the safe route. Lynch tells me a story about uprooting his life and moving from New England to California when he was 19 years old. He was weighing up his options when his brother gave him an invaluable piece of advice. "In 30 years, do you want to look back at this moment and say, 'what would have happened if I went?'"
Lynch always thinks back to that advice, and it has shaped the way that he has forged the ALGS broadcasts from day one, although the risk-taking didn't always come from him. He remembers when he first arrived at EA around four and a half years ago, his boss Todd Sitrin, EA's senior vice president and general manager of its competitive gaming division, told him to do one thing: "show me something that scares me."
"A lot of people think that EA is this stringent, big behemoth that plays it safe and down the middle all the time," says Lynch. "But that's not who we are, that's not what this group is, and that's not what the competitive gaming organisation is."
However, he does admit that their decisions have some thought behind them, at least. "There's a difference between taking calculated risks and being reckless," he clarifies. Although Lynch sees even failures as opportunities to learn or to teach the broadcast team what not to do next time, naturally not every risk pays off.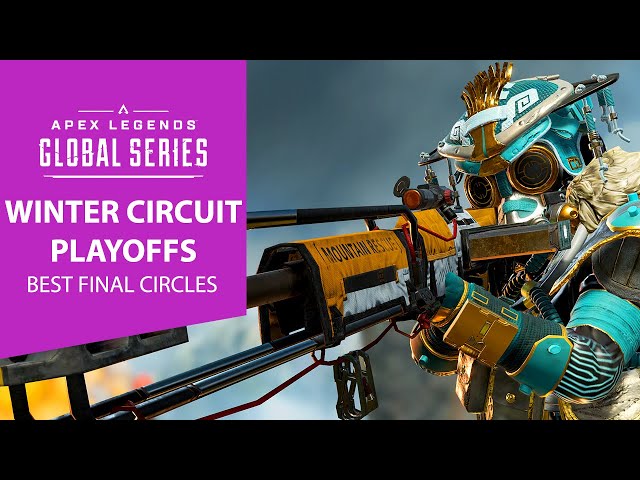 Winter Circuit 3 was unlike any other ALGS broadcast before or since. As a result of technical issues during the first tournament of the Winter Circuit that resulted in its postponement, Apex Legends fans were treated to three consecutive weeks of ALGS tournaments. However, it didn't quite go to plan.
Winter Circuit 3 was the outlying tournament, the one that had to be squeezed in around the existing schedule. Sat between two weekends of regular broadcasting, esports fans tuned in to a hectic Jon 'Falloutt' Kefaloukos trying to do four or five jobs at once. He was hosting, he was doing some casting, he was spotting the action and controlling the stream, he was jumping in with other streamers, he was interviewing players, and so much more. But despite his immense efforts, the overall experience was messy.
Some parts of the stream had as many as five different casters talking over one another. Hosts were sometimes waiting for Liquipedia to be updated to let fans know what exactly had gone down. It wasn't entirely terrible, but it wasn't as polished as the usual broadcast.
"We had been on this 12-month run of doing shows essentially every other week and the team was pretty burned out," explains Lynch.
The broadcast team – that's as many as 60 or 70 people, according to Lynch – took the tournament off, and were allowed to rest and recuperate for the whole weekend. Of course, they prepared Falloutt and his team of casters as best they could, but the results were messy.
Grab your gun: check out our Apex Legends weapons tier list
"There were definitely some things that I was not happy about," he says. "At the end of the day I'm a producer, and what I care about is what that picture looks like on the screen. And every time there's a hit, there's a blemish, there's a sync issue, or whatever it is, that makes me crazy. So it was difficult to watch it and to not have a full crew of engineers to try and fix it."
Lynch explains that the team was trying to create a different vibe to the broadcast, which would suit the small team of influencers and streamers who were a part of it. He wanted it to feel like a "community event," but worries that he "may have thrown a little bit too much at too small of a team."
Lynch is full of praise for the team, singling out Falloutt and Laurice 'GuhRL' Habibi for their efforts especially, but acknowledges that the experience was often less than ideal for viewers. However, he doesn't rule out seeing anything similar in the future.
"We went back to the originally scheduled programming for the next event, but we're definitely using some of those lessons going forward," he says. Everything is a learning experience, and there were definitely portions of the stream he thought worked well. The third-person point-of-view the team has been developing, for instance, shone brightly in an otherwise dim event, something which Lynch feels helps fans new to Apex Legends and the battle royale genre understand what's going on better than viewing the entire match from various first-person perspectives.
Everything you need to know about the Apex Legends ranks
Another example is how they split the map into quarters, and had one streamer follow the storylines in each quarter. As soon as Falloutt donned his observer hat and dropped in with GuhRL in the north east, she brought the PlayApex stream up to speed with what was happening, who was fighting, and how teams were rotating. Even this had teething issues, as Falloutt's side of the conversation couldn't be heard on GuhRL's personal stream, but it's an idea that, with some polishing and a full production team behind it, we could see re-emerge at Apex events.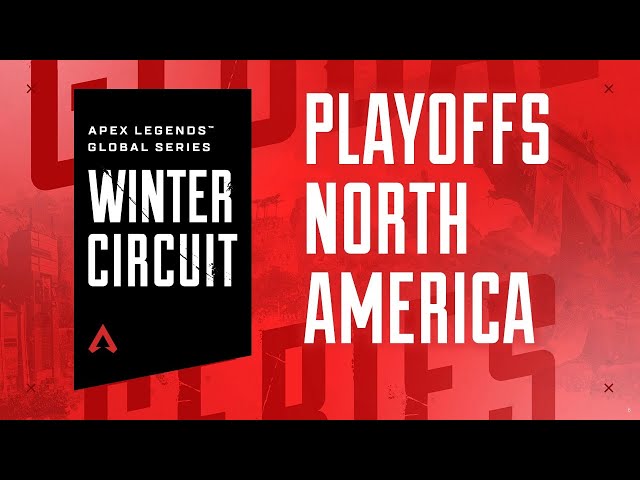 Of course, as the Winter Circuit 3 broadcast made clear, the official PlayApex stream is not the only way to watch tournaments. In that instance, five streamers were invited to cast on their personal channels, but at the Winter Circuit Playoffs (which achieved record numbers of people tuning into an ALGS tournament), TSM player Phillip 'ImperialHal' Dosen broadcast his perspective for around 60,000 viewers, only bettered by the official stream.
"We're looking at all the different opportunities and ways in which we can use this unbelievably passionate, talented, and creative community to help tell the story," says Lynch. He couldn't confirm whether official co-streams would be coming, but he says the team "will be constantly evolving." Apex Legends has a precedent with rewarding community members, as it showed by hiring community loremaster David 'FrozenFroh' as an official Lore Historian on the Respawn team.
Player-POV streams aside, the current broadcasts are very EU and North America-centric. Teams like Lynx TH (now INVATE Esports) in APAC South told The Loadout that their biggest wish was for a bigger spotlight to be shone on their region.
Lynch says that this is something that is always at the forefront of his mind, and the broadcast team is weighing up options such as introducing, "subtitling in native languages, sending clean feeds to different production companies across the world, or giving them observer seats within the game so they can produce their own show from scratch."
However, Lynch says that the details of how they plan to roll out wider broadcasts are still undecided. "We're working through all of those options, trying to find the right partners and the right people," he explains. "As you've seen, we've done it with some influencers in various regions, and in Japan we've done it with production companies. So we're trying it, we're constantly looking for ways to get [more regional streams] out there."
There is no current roadmap for when these streams may appear, or if they will appear on the main channel at all. For example, APAC South tournaments are currently streamed on the personal YouTube channel of Apex Legends content creator Hector 'Dazs' Felix, even when there is no other programming on the official PlayApex channel.
The broadcast team could take some of those carefully-planned risks to bring broadcasts to a wider audience and shine the spotlight on players in regions other than the west. And where better to do so than the ALGS Championship, when the best teams in the world will be fighting it out for the biggest prize pool in Apex Legends esports history?
Lynch is clear that every tournament he has produced in a little over a year of the ALGS has taught him lessons and influenced the competitions that came after it, which should culminate in a spectacular Championship. However, the Championship will only thrive if he continues to take risks and push the boundaries of battle royale esports further – including creating major broadcasts for every region.
"We're constantly trying new things and coming up with ways to give the community what they deserve," Lynch says. But the community isn't confined to the west, and every viewer across the world deserves the chance to watch their region at the biggest competition of them all.
The Championship is Respawn's opportunity to show Apex Legends players and fans that it has all of their interests at heart. We can be confident that it won't be a Winter Circuit 3 debacle – although some things may not work out exactly as planned – but it's a chance to show what the next year of esports broadcasts has to offer for fans and players alike.