Ubisoft executive producer Mark Rubin has confirmed that XDefiant Ranked Play is coming to the FPS' beta very shortly and we can't help but feel like this is going to be the real test for the shooter when it comes to going toe-to-toe with Call of Duty – a game XDefiant is, for some reason, being constantly compared to. Although, there is one catch.
As revealed by Rubin on Twitter, XDefiant Ranked Play is coming to the FPS game at 10:00 PST / 13:00 EST / 18:00 BST on April 20. This will see the current Play button "locked" and the Ranked Play button "unlocked". For a lot of die-hard FPS fans, this is quite the exciting evolution. However, Rubin was clear to set expectations while detailing what players can expect from the XDefiant beta moving forward.
"What you will see is an early pre-alpha version of Ranked [Play]", Rubin explained. "The icons are all [temporary], the tier names are all [temporary], and the RP formula hasn't been tested on a large scale. That's why we're here."
Interestingly, though, there's more to this than the implementation of a scoring system. We know we're going to be seeing "the Ranked version of the same modes you've been playing so far", according to Rubin. However, "Domination will have a half-time and side switch", "Escort and Zone Control will have players playing both Offense and Defense [with] the team that gets the furthest on Offense wins the match". Oh, and "Ranked Occupy will have a set pattern of points" – not the same ones you see in standard Occupy.
Adding to this, though, Ranked Play is going to be solo queue only for now – which is quite an interesting restriction to introduce. Rubin has expressed that this is because Ubisoft's "first iteration of Ranked [Play] will really just focus on the basics" before evolving over time.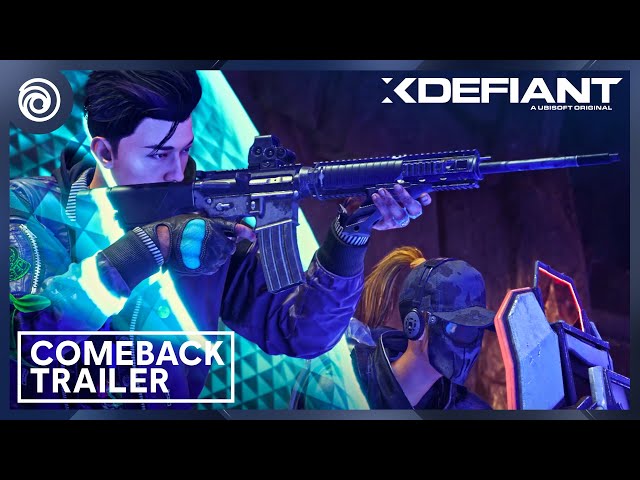 With XDefiant having the potential to be one of the best competitive FPS games available when it drops, you have to wonder if this could be what sways Call of Duty loyalists to Ubisoft's new shooter. You only have to look online to see that quite a few Call of Duty content creators are enjoying the faster movement and arcade-like gunplay on offer. Saying that, the Warzone 2 ranked release date is on the way – and that could be a game-changer.
Of course, though, only time will tell. You can find out more about the XDefiant release date here – if you're already sold on it – or more on the best XDefiant guns and best XDefiant controller settings here – if you're planning to check it out while the best is still live. Oh, also, the XDefiant devs have unlocked everything for everyone playing the Closed Beta – so, it's worth checking out.